Companies
Calling All AgTech and FoodTech Startups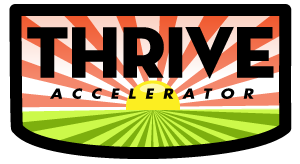 (Contributed)
January 20, 2016 — Salinas, CA
Thrive Accelerator is a unique international business program for promising start-ups in the areas of Food and AgTech
Join a vibrant innovation ecosystem shaping the future of Food and Agriculture. Apply before January 31, 2016 for the second annual THRIVE Accelerator Program. This is presented by SVG partners in association with Verizon, Forbes AgTech Summit and Western Growers.
THRIVE Accelerator brings together a powerful community of entrepreneurs, mentors, investors, and technologists, all with a common trait: the ability to dream big and execute on a vision for making an impact on the world of food and agriculture through technology. Through THRIVE, select companies will gain access to the best expertise and resources of top agriculture and tech leaders to help deploy their innovative technologies. There is no cost to participate.
This 8-week program for startup companies in the Ag Tech or Food Tech space from around the world. It begins in Spring 2016 and culminates with ten finalists highlighted at the Forbes AgTech Summit in the Summer of 2016.
A select group of start-up companies from the THRIVE cohort will be invited to gather in Silicon Valley for mentorship, collaboration, and direct access to the top fresh agriculture, food and technology corporations in the world. These selected companies will gain access to customers, mentors and investors, including representatives from our partners Verizon, Forbes, and Western Growers.
For more detailed program information, visit THRIVE Accelerator.
Registration closes January 31, 2016.
###
Tagged agtech, FoodTech, Thrive Accelerator