Companies
Western Growers Opens AgTech Innovation Arena Competition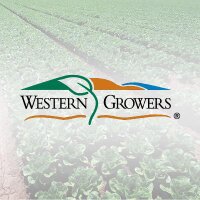 (Contributed)
August 31, 2016 — Irvine and Salinas, CA
Agtech startups can now apply to compete for invaluable ag industry resources
Western Growers (WG) officially launched the second annual Innovation Arena Competition today, which will offer six agtech start-up companies an opportunity to compete for two winning prizes and invaluable exposure to the nation's leading agricultural operations. The competition is part of WG's continued commitment to accelerate the development of technology that will help solve agriculture's biggest challenges.
"Western Growers is dedicated to supporting startups as they create technologies that address the increasing number of demands growers, shippers and fresh food processors face every day," said Hank Giclas, Western Growers' senior vice president, strategic planning, science & technology. "WG events such as the Innovation Arena give startups the resources they need to tailor their product to industry needs and connect them to critical ag leaders."
Applications are now open and will be accepted until September 29, 2016, at 5:00 p.m. To participate, applicants must be qualified start-up companies that are innovating agtech solutions to solve issues such as labor availability, water scarcity, water quality, food safety, planning/optimization, big data and compliance cost.
Applicants who are chosen will compete during the Innovation Arena at the 91st Western Growers Annual Meeting on November 8, 2016, in Hawaii. WG will provide complimentary registration ($1,099 value), two nights lodging at the Grand Hyatt Kauai and $1,000 for travel expenses for one individual from each selected company.
Two winners will receive a complimentary one-year membership with Western Growers and a coveted spot in the WG Center for Innovation & Technology in Salinas.
Benefits include prominent networking opportunities with leading fresh produce companies; ample exposure to agricultural-related organizations throughout California, Arizona and Colorado; training and mentorship from industry professionals, including legal, HR, insurance, financial and communications experts; and more.
For full details about the competition, download the Request for Proposal. All interested applicants can apply at WG's Innovation Arena website.
About Western Growers:
Founded in 1926, Western Growers represents local and regional family farmers growing fresh produce in Arizona, California and Colorado. Our members and their workers provide half the nation's fresh fruits, vegetables and tree nuts, including nearly half of America's fresh organic produce. For generations we have provided variety and healthy choices to consumers. Connect with and learn more about Western Growers on our Twitter and Facebook.
###
Tagged agtech, Western Growers