Companies
LitmusBox Opens Digital Engagement Lab in Santa Cruz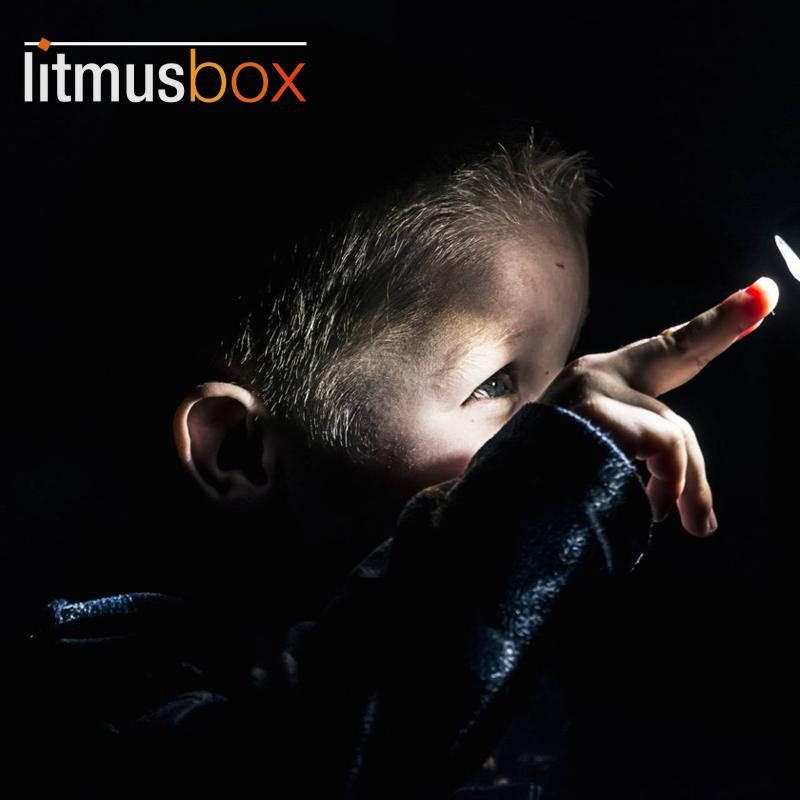 By JT Mudge
Owner & Chief Experience Innovator, Litmusbox
Special to Santa Cruz Tech Beat
May 25, 2017 — Santa Cruz, CA
New Digital Engagement Lab opening in downtown Santa Cruz
What do transparent digital displays, gesture based controls, and personalized targeted ads all have in common? If you said Minority Report, well… that's true. But these are also just some of the things that LitmusBox is installing in the new Digital Engagement Lab at 1101 Pacific Avenue, Suite 220, in Santa Cruz.
The new lab is at the heart of our agency. In addition to the fun tech above, we are also installing:
●      Video walls

●      Voice assistants

●      Wearable tech

●      AR/VR

●      Multi-touch displays

●      Location beacons

●      Projection mapping

●      Directional sound

●      Audience sensors

●      Digital signage players
LitmusBox created the lab to be a place of innovation and learning, a place to prototype, develop, and teach. And we want to share these toys and innovations with others. We are inviting agency partners, companies, technology vendors, and developers to participate in the lab.
As we build new and exciting experiences in our lab, we want to help others learn more about digital engagement. Some of the things that we are most excited about having in our lab are the experiences that you do not see every day. Flip-Disc from Breakfast is a great example of this. Instead of using a traditional light emitting display, they use a series of small, two-sided discs that flip back and forth at almost 30fps. That is fast, allowing the display to show two-colored live video and effects.
Our vision is to create an agency/consultancy that will not only develop projects for companies, but also empower brands and other agencies to improve how they engage with their users digitally.
Creating meaningful experiences in a rapidly changing technology environment is difficult and expensive. Most agencies and consultants do not have access to vendors, platforms, and equipment needed to innovate. We are branding ourselves as an "Agency for Agencies". While we sometimes work directly for brands and companies, the lab's focus is to help other agencies increase their capabilities and help them prototype and develop with emerging technologies.
Deciding to open the lab in downtown Santa Cruz was easy. First of all, we love Santa Cruz (that's why we live here). But there was a larger reason for choosing Santa Cruz. We wanted a place that had energy, creativity, and a culture of thinking different. The city needed to be as innovative and creative as our company. We see Santa Cruz becoming a hub where technology and innovation come together and we are excited to be a part of that.
Why engagement is important
As consumers we have come to expect technology to be there for us in every part of our lives. We communicate, learn, play, eat, workout, and even sleep with technology. And still we expect more. We want our cars to self drive and digital assistants to make our lives easier and more entertaining.
We expect companies to engage, amaze, and delight us. And for good reasons. they make our lives easier. My watch tells me when I have been sitting for too long (like when writing this article) and when I go to the airport I can skip the check-in, show them my phone, and get on a plane (though I still have to take off my shoes).
The problem is, as technology grabs hold of us, it becomes more difficult to deliver on our expectations. In the past to connect with a consumer, a company had to advertise, have a sales team, and possibly a customer care number. Then web, email, and social engagement added more ways for companies to connect. Now we are moving beyond these traditional digital channels into a new technology revolution.
Engagement is more than just experiences. An experience, good or bad, is usually a one time event. It happens, we react, and it is over. Engagement is about building a relationship, and to do that, you need to think about much more than the individual experiences.
About LitmusBox
I have been working in digital for over 20 years. I have had the great opportunity to work with amazing clients on groundbreaking projects (including a 2 ½ story digital wall made of 96 55" displays). I've seen what companies struggle with and know the challenges they face. I also know where agencies struggle in creating new and meaningful experiences for their clients.
My goal is to improve upon existing experiences (web, social, etc.) and innovate new experiences. The lab is a constantly evolving space where we will be adding new technology and building prototypes. This week LitmusBox is working on integrating a digital signage player with audience metrics and voice automation. Next week it may be IoT and a touch display. LitmusBox works with partners to gain a deep understanding of their products and how to develop new experiences with them.
Learn more here: https://litmusbox.com/
###
If you wish to republish this article, please follow our Terms of Use.
###
Tagged Litmusbox