Companies
Agtech part of Salinas' economic future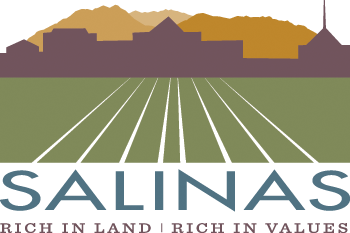 By Amy Wu
The Californian
February 2, 2017 — Salinas, CA
Agtech – the merging of agriculture and technology – remains at the forefront of the city of Salinas' efforts to grow its economy.
Over the past year agtech led the city's key economic development projects, Economic Development Manager Andy Myrick said during his presentation on economic development at the Salinas City Council meeting Tuesday.
Myrick said the city was aiming to "develop an ag ecosystem, and making sure that a business is able to find what it needs to survive in this area." He noted the city is looking to collaborate with partners from the public and private sectors to achieve this. The city's long-term goal is to create more knowledge-based and high paying jobs for the local workforce.
Agtech is the city's focus in large part because agriculture is the key economic driver in Salinas; it is a $9 billion industry in the Salinas Valley and the industry – led by large companies such as Taylor Farms, Mann Packing, Driscoll's and Dole – are some of the key employers.
"If our agriculture is not thriving that would have a very negative impact on the city," Myrick said.
Since the departure of the bank Capitol One from Salinas in 2013, the city has invested substantially in agtech. Before Capitol One closed shop, it gave the city $1.6 million to build its workforce.
The city has invested in the following:
Retaining John Hartnett, CEO of SVG Partners, a Silicon Valley consulting firm, to help grow agtech in Salinas. Under Hartnett, the THRIVE Accelerator program and now the THRIVE top 50 and Young Innovators programs were launched. The city pays SVG Partners a $10,000 plus monthly retainer
The city continues to retain marketing firm Development Councilors International (DCI) for press outreach
The Western Growers Center for Innovation and Technology, launched December 2015, now houses 27 startups
The city has teamed up with other Salinas Valley cities and Hartnell College to develop an economic training partnership with agtech and healthcare at the helm
Salinas will host the Forbes AgTech Summit for a third year in a row
$46,446 jumpstarted the Coder Dojo program, which teaches youth 8-17 years old to code. The program now has 577 participants and is expanding into South County
DigitalNEST, the Watsonville based-center that trains young people in technology skills, is launching in Salinas in March at the Cesar Chavez Library. The city of Salinas is investing $100,000 into the program over two years, and Bruce Taylor of Taylor Farms has committed $100,000.  The organization is recruiting an executive director
Continue reading article here: http://www.thecalifornian.com/story/news/2017/01/25/agtech-part-salinas-economic-future/97026716/
###