Companies
Q&A: CEO Murielle Thinard-McLane talks about Ontera's agtech plans.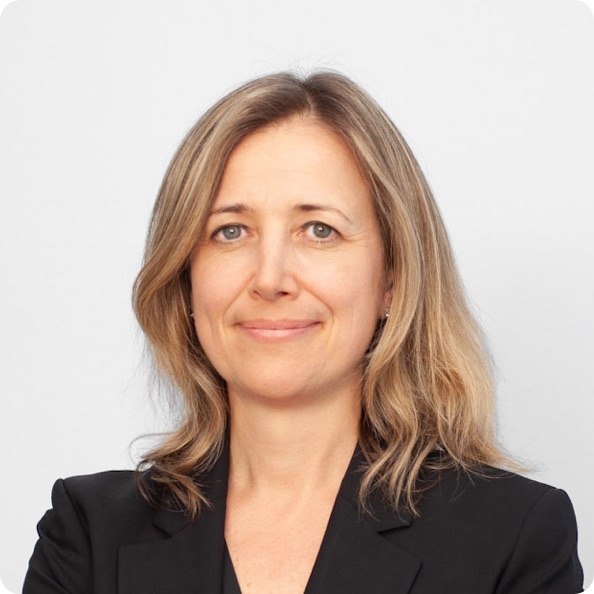 Interview conducted and transcribed by Amy Wu,
founder and head of From Farms to Incubators
October 31, 2019 — Santa Cruz, CA
(Photo above: Murielle Thinard-McLane, CEO of Ontera. Contributed)
Murielle Thinard-McLane took over as CEO of Ontera (previously Two Pore Guys) earlier this year. Amy Wu, founder and head of From Farms to Incubators, conducted and transcribed this interview.
Amy Wu (AW): Your background has been in pharmaceuticals. How does that tie in with Ontera and agtech?
Murielle Thinard-McLane  (MTM): My background has been in management in biotech and health information technology. The goal is to treat the patient better with the right information and right medication for that patient. So how does this tie into agtech? There's a lot of work we are doing on pathogen identification and pathogen resistance identification that is similar (similar among the two sectors). In some ways it's about providing the right information to farmers and agronomists on what is happening at the plant level and how to treat it in a more effective fashion. In humans that would be antibiotics.
AW: What do you observe are some of the biggest problems that growers face and why?
MTM: In terms of growers there are two main issues that I am hearing about. One is the labor and workforce, and the second is about the right amount of information to make the right decision. There is an overload of information but unless it's actionable it's not very helpful.
AW: Give me a layman's definition of how your technology addresses some of those problems?
MTM: It is helping farmers get to that what disease may your crop have, and more importantly what resistance they may have to explore. It might mean you don't have to apply as much and what you apply will work and will improve your yield.
AW: How did the technology develop and is the development complete?
MTM: It is complete from the prototype standpoint, but we are working in scalability and then manufacturing. There are a couple of areas we are looking at —  some of them through our partners, and others through grants we are pulling together. When it comes to the vines, I can speak to that one, and that's for wine growers. For that we are aiming at California, which is where we are located. We are indeed in the process of raising money and in a series B.
AW: Where do you see the agtech sector headed? Both the innovation itself, and from sector standpoint? And then fundraising?
MTM: From a sector standpoint we've seen quite a lot of innovation, with IoT (Internet of Things), imaging, and being able to have sensors in your equipment. We've seen not as much adoption in the US I think it's been much faster in other parts of the world. There's a fair amount of innovation going on when it comes to biotech as well as chemical protection the biomes, and a lot of innovation on the crop itself. We think we are quite unique is being able to diagnose those pathogens in the field and to identify pathogen-resistance to make decisions, so we have not seen a lot of those competitors in that area, if at all.
AW: What are some major challenges that agtech as a sector itself is facing?
MTM: I think adoption is the key. If you're a farmer (the questions are) what and why are you adopting. I think for them it's "So, what?" Is it really helping in my decision-making process? And like healthcare, I think there are a lot of solutions out there, but (not certain) unless you have a point solution, and unless you have a 360-degree system that is built into the workflow.
AW: What prompted you to join Ontera?
MTM: What got me to join is this company is formed on a platform technology. Some people love platforms, some people hate platforms. I happen to love platforms, especially platforms that are a combination of a unique sensor that is built like a nanoporte with machine-learning to enable a fast, scalable way of doing things. This was paired with a lot of the product marketplace that was quite strong, and a very strong partnership that had been struck by with Two Pore Guys (the name of the company at the time), and Bayer. So I felt this was great tech and a great partnership and there were lots of areas to grow. It combined two things I really care about: healthcare, and it's an area I am still very passionate about, as well as the agtech.
AW: Do you have a background in farming or agriculture?
MTM: I realized most of my career has been in healthcare, but both of my grandparents are actually in sustainable farming and a large part of my family is in agriculture, so I grew up in ag. It has always been a sort of a dream of mine to combine those, and to do something in diagnostics that is helping in the sustainability of the planet and the cost effectiveness of healthcare. It is not every day that you get to do that.
AW: So, your family still farms?

MTM: My grandparents died, but I have two cousins that still farm. They have cattle, and also grow corn, wheat and pork in France. ("I am French.")
AW: Will we see more women leaders in agtech? What is your prediction?
MTM: Tech is still very much a world that is, by and large, driven by men. The startup world is still very male dominated and that is not outside of the norm unfortunately. I am hopeful that it will change over time, and I am very active helping first-time female CEOs, but it's a slow process. As a woman leader, I want to make sure that diversity is part of the company. I believe in diversity, and that goes beyond women, and it's extremely important to the company's success. When we are hiring, in the back of our minds we always want to stay gender balanced and we continue to make efforts from that perspective. To date, Ontera's staff is 40 percent women. We are not 50/50 where I'd like to be, but we are certainly trying to do our best to get there.
###
Amy Wu is the founder and head of From Farms to Incubators
###
Tagged agtech, Biotech, Ontera, Two Pore Guys