Companies
Mobile Ranger Goes on Pause in 2017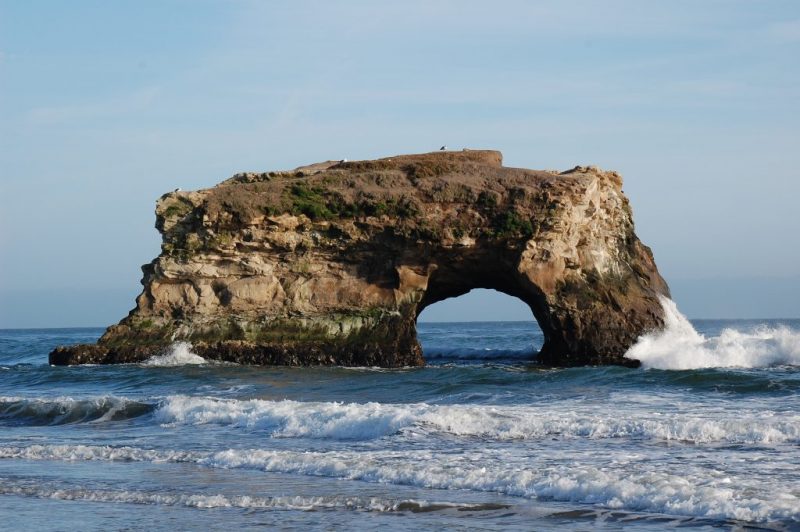 By Julia Gaudinski
Founder of Mobile Ranger
December 29, 2016 — Santa Cruz, CA
[Photo above: Santa Cruz's iconic arch at Natural Bridges State Beach in April 2012, and the focal point of several Mobile Ranger stories. Credit: Julia Gaudinski]
As Chief Ranger at Mobile Ranger I wish all our readers Happy Holidays. 2017 is just around the corner and as the new year is often a time for change, I also want to let you know that Mobile Ranger will be taking a hiatus. Our existing stories about the natural and human history of the Santa Cruz area will still be available for the foreseeable future on mobileranger.com and in our mobile app "Mobile Ranger Guides."
A Ton of Community Involvement
I want to thank all the wonderful historians, scientists, artists, photographers, and fans, who have helped to make Mobile Ranger such an informative, fun, and valuable resource for locals and tourists. Many organizations in Santa Cruz (see list below) have worked with us to make over 260 blog posts, and drive 100,000 people a year to our website since October, 2014. Together, we also created 18 self-guided mobile tours, available in the latest and greatest incarnation of our app, "Mobile Ranger Guides." Released in June 2015, Mobile Ranger Guides has been downloaded over 2,700 times as of December 2016 – thats pretty good for an app about one area!
Will Mobile Ranger be back?
Currently, I am pursuing other career opportunities. Jim Whitehead, our Chief Tech Geek, and also full professor at the University of California Santa Cruz, is doing fine with one less major coding project. However, Mobile Ranger will always have a place in our hearts and we may decide to start it up again in the future. For now though, please continue to use the existing stories on our website and mobile app.
Continue reading article here: http://www.mobileranger.com/blog/mobile-ranger-goes-on-pause-in-2017/
###
Tagged Mobile Ranger