Companies
TechCrunch: Inboard's M1 electric skateboard offers stiff competition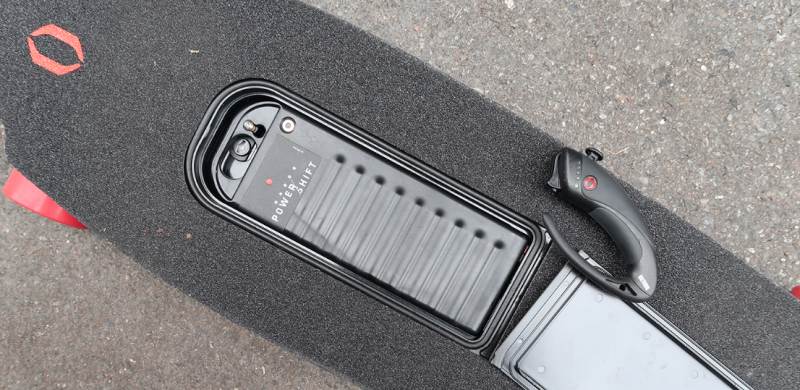 By Stefan Etienne
TechCrunch
December 8, 2016 — Santa Cruz, CA
The Inboard M1 brings a new take to the category, with hubless motors that are planted into the rear wheels of the board. This means that the motors, batteries and wires are hidden, and there's no resistance in the drive train, so you can kick-push the Inboard M1 just like a regular skateboard.
The downside is that the tech can feel underpowered. The Inboard M1 requires far more rider confidence because there isn't as much feedback while the board is idle. Thankfully, though, there are rider profiles: beginner, eco and intermediate (5 mph, 14 mph and 20 mph, respectively), to help ease the learning curve.
Inboard added some other nice touches, like a stiff deck that stays planted on the ground, sticky wheels that assist in higher-speed cornering and LED lights on the front and back of the board  for night riding. The board even comes in a carrying case.
The stiff board, too, comes with its share of drawbacks. Uneven surfaces mean the rider's legs and knees absorb most of the shock. The solution could be carving around obstacles, but that's an issue that wouldn't arise on the Boosted boards.
Continue reading article here: https://techcrunch.com/2016/12/06/inboards-m1-electric-skateboard-offers-stiff-competition/
###
Tagged Inboard Technology