Events
Facebook classes offered for "Small Business Saturday"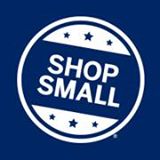 By Barbara Mason
County of Santa Cruz Economic Development Coordinator
September 29, 2016 — Santa Cruz, CA
Small Business Saturday is a growing national event dedicated to supporting small businesses
In anticipation of the upcoming 2016 Small Business Saturday, the Santa Cruz County Office for Economic Development and the Small Business Development Center at Cabrillo College are inviting local small business owners to participate in a series of Facebook classes to help grow their businesses.
Founded in 2010 and held this year on Nov. 26, Small Business Saturday is a growing national event dedicated to supporting small businesses, the backbone of our economy. Small Business Saturday helps small business owners to participate in the event by promoting their businesses and encouraging people to shop locally.
The Office for Economic Development and Small Business Development Center will assist small businesses by offering a series of upcoming "Your Facebook Page for Small Business Saturday" seminars throughout the County with social media experts. Come and learn the simple steps to setting up a Facebook page for your business!
October 14, 9 a.m.-11 a.m. — Cabrillo College Watsonville Campus, Room 150, 318 Union St., Watsonville. Spanish translation provided.
October 21, 9 a.m.-11 a.m. — City of Santa Cruz Police Department Community Room, 155 Center St., Santa Cruz.
October 28, 9 a.m.-11 a.m. — Scotts Valley Skypark Classroom, 361 Kings Village Rd., Scotts Valley. This session will be hands-on with one-on-one help from nationally recognized social media expert Dianthe Skurko-Harris, so please bring your laptops and/or Facebook login information.
Tagged County of Santa Cruz, SBDC