Featured
Santa Cruz County Office for Economic Development debuts new website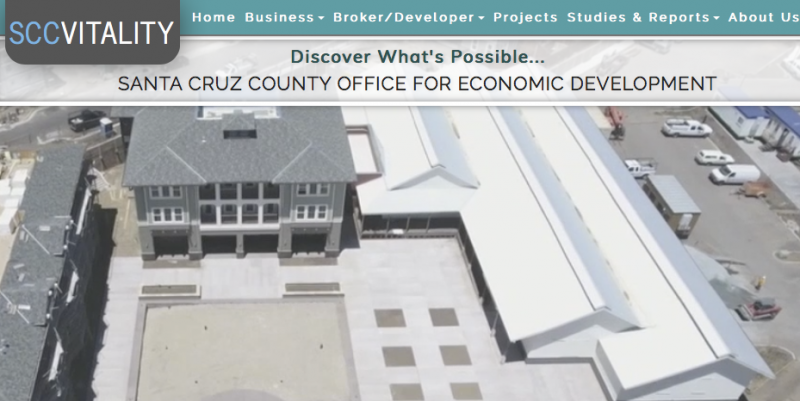 (Contributed)
August 15, 2018 — Santa Cruz, CA
The Santa Cruz County Office for Economic Development (OED) is proud to debut a new website aimed at assisting businesses interested in locating or growing in Santa Cruz County.
Available at www.sccvitality.org, the site offers information and assistance to business owners, includes an interactive map of completed and pending projects and has links to the Santa Cruz County Economic Vitality Strategy and other key documents. It also offers information about participating in OED's annual Micro Business Summit and Small Business Saturday events.
"We are glad to be able to offer local business owners a one-stop shop for assisting them with their needs," Economic Development Manager Andy Constable said. "Our new website will serve as a point-of-entry for projects as we work to build our local economy and provide family-wage jobs."
Creating a Dynamic Economy is one of the Focus Areas of the recently adopted Santa Cruz County Strategic Plan, including developing opportunities for the local workforce; creating robust shopping, dining, cultural and gathering spaces; strengthening and retaining small businesses and key sectors; and supporting partnerships that promote early learning, higher education, and vocational and lifelong studies.
Learn more at http://www.santacruzcounty.us/sp.
###