Events
Santa Cruz Public Library announces series of cybersecurity workshops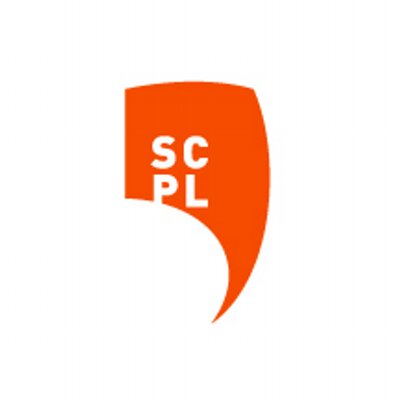 By Diane Cowen
Santa Cruz Public Library
September 28, 2016 — Santa Cruz, CA
Workshops to be offered by Santa Cruz Public Libraries During National Cybersecurity Awareness Month in October
The Santa Cruz Public Library System, a network of 10 neighborhood library branches throughout Santa Cruz County, announced a series of cybersecurity workshops to be held at branch libraries and other county locations during National Cybersecurity Awareness Month this October.
Whether you are a business owner, a parent, a child, a teacher, a student, or a senior, You can have an impact on cybersecurity. By practicing strong and safe online habits, you can better protect your identity and the networks you use at home, at work, and anywhere you log on.
According to Library Director Susan Nemitz, "One of the most important roles for public libraries is helping people connect with the online world, and one of the most important aspects of that connection is safety and security."
Join Library IT expert Lynne Sansevero in one of several cybersecurity workshops designed to help you connect online safely. These workshops are a partnership between the national STOP THINK CONNECT initiative and the Santa Cruz Public Libraries. Our current set of classes are specifically tailored for Older Community Members, Teens, Tweens and their parents. One workshop, at the Live Oak Library will be bilingual, presented in English and Spansih.
Workshops for Older Adults
Monday OCT 3 • 10:00am- 11:30am • Scotts Valley Library, 251 Kings Village Rd.
Wednesday OCT 12 • 10:00am- 11:30am • Aptos Library, 7695 Soquel Dr.
Thursday OCT 13 • 10:00am- 11:30am • Downtown Library, 224 Church St.
Thursday OCT 20 • 1:00pm- 2:30pm • Felton Fire District, 131 Kirby St.
Wednesday OCT 26 • 11:00am- 12:30pm • La Selva Beach Library, 316 Estrella Ave.
Workshops for Teens, Tweens and Families
Monday OCT 3 (BILINGUAL) • 5:30pm- 7:00pm • Live Oak Library, 2380 Portola Dr.
Wednesday OCT 5 • 2:00pm – 3:30pm • Scotts Valley Library, 251 Kings Village Rd.
About the presenter
Lynne Sansevero has over 21 years of experience in the Information Technology field, with extensive hands-on technical systems design, implementation, and support experience across a variety of organizations from San Luis Obispo to Silicon Valley.  She holds an advanced degree in Information Systems Management and is currently the Division Manager of Information Technology at the Santa Cruz Public Libraries.
About the Santa Cruz Public Library System
The Santa Cruz Public Libraries (SCPL) system delivers information, education, enrichment and inspiration through a network of 10 neighborhood library branches, a web-based digital library, a Bookmobile and community-based programs. SCPL serves children, teens and adults with innovative programming, professional services and community facilities that spark imagination and support discovery. Residents can explore a wide range of interests from academic research, book clubs and literacy programs to digital photography, locally-produced music and local history. Branch locations include Aptos, Boulder Creek, Branciforte, Capitola, Downtown Santa Cruz, Felton, Garfield Park, La Selva Beach, Live Oak and Scotts Valley. Learn more about SCPL at SantaCruzPL.org or via Facebook, Instagram, Pinterest, Twitter and YouTube.
###