Featured
Erika Check Hayden named third director of SciCom program at UCSC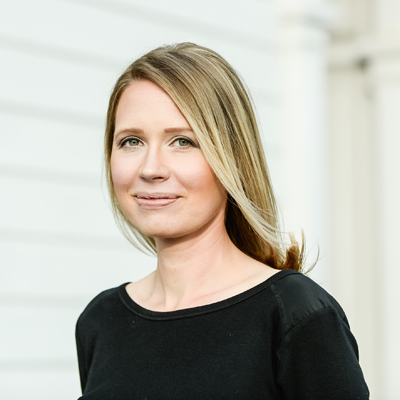 (Source: UCSC Science Communication Program website)
September 22, 2016 — Santa Cruz, CA
(Photo above: Journalist and incoming SciCom director Erika Check Hayden. Credit: Trish Tunney)
Veteran science journalist Erika Check Hayden, senior reporter for Nature and a longtime lecturer in the Science Communication Program at UC Santa Cruz, will become the program's third director in January 2017.
Check Hayden was selected by a committee of UCSC faculty and alumni after a national search. She will succeed current director Robert Irion, who is retiring from the university after leading the program for ten years.
"Erika brings great skills and talent to this role, with more than 15 years of experience in science journalism across print, digital and multimedia formats," says Paul Koch, dean of the Physical and Biological Sciences Division at UCSC. Koch announced Check Hayden's appointment today to the campus community.
"I believe that this is one of the most exciting and hopeful eras that science journalism has ever seen," Check Hayden says. "I say this both as a science journalist myself, and as an instructor for the past six years at the SciCom program, where I have seen many graduates begin to shape our field's future. Recent years have brought serious change and challenge to our discipline. But the ever-growing array of new initiatives in science journalism, producing content across numerous formats, and in many cases drawing upon the talent and leadership of SciCom alumni, evinces the robust health of science journalism today.
"There is no more exhilarating calling that I can imagine than preparing enthusiastic, gifted students for world-changing careers in this field."
Check Hayden earned her bachelor's degree in biology at Stanford University, where she wrote for the Stanford Daily and the Stanford Alumni Magazine. Her first job was as a science, health, and breaking news reporter for Newsweek in New York, where she was part of the team that covered 9/11. In 2001 she was hired to join the news and features team at Nature. She worked for five years at the U.S. headquarters for Nature in Washington D.C., and since 2006 she has been based in San Francisco. She covers trends, ethics, and research in biomedicine and the life sciences for the journal, as well as California news.
Check Hayden received funding from the Pulitzer Center for Crisis Reporting to travel to Sierra Leone in late 2014 to report first-hand on the outbreak of the Ebola virus for Nature and Wired. She covered the country's response to the crisis from the front lines, focusing on the brave and daunting work of health-care providers—including an international team of doctors and scientists that remained in the country at grave personal risk—and on the impacts of thousands of deaths in Sierra Leone on families and on pregnant women. Her coverage (including articles here and here) earned widespread acclaim, including three awards (2014 and 2015 announcements) from the Association of Health Care Journalists. She spoke about her experiences in this interview with SciCom's Laurel Hamers '16.
Continue reading article here: http://scicom.ucsc.edu/about/program-news-articles/2016-09-hayden.html
###
Tagged UC Santa Cruz