Companies
CSUMB to hold symposium on women in ag and tech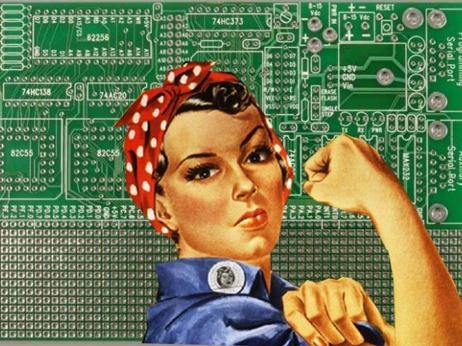 By Iris Nolasco
Farms to Incubators
February 14, 2018 — Seaside, CA
Leaders in agriculture and tech come together in half-day symposium at CSUMB
Symposium: Women in Ag and Tech: Challenges and Opportunities
Wed Feb 28, 2018, 2-5pm, followed by networking reception
CSUMB University Center, 4314 Sixth Avenue, Seaside, CA 93955
Free and open to the public: Register here.
On Wednesday, February 28, 2018, the Institute for Innovation and Economic Development (iiED) at Cal State Monterey Bay will host a half day symposium featuring women in agriculture, technology, and agtech. Speakers include women well-known in the region's agriculture industry including Lorri Koster the CEO and chair of Mann Packing and Margaret D'Arrigo-Martin the head of community development at Taylor Farms.
The Institute is focused on economic development that supports entrepreneurs and innovators on the West Coast, by connecting students, and the community in leading the global marketplace.
This event features women leaders in agriculture, technology, or a combination of both via agtech.
Agriculture panel
The symposium's agriculture panel will be moderated by Amy Wu, journalist and founder and director of From Farms to Incubators, who will launch a discussion about opportunities and challenges in the sector with a focus on what kinds of skills are needed for knowledge-based jobs in farming in the 21st century. Agriculture panelists include Lorri Koster and Margaret D'Arrigo-Martin (both mentioned above) and Angela Nunez, VP of technical support at SmartWash Solutions.
Agtech panel
A panel focused on agricultural technology (agtech) will be moderated by Sara Isenberg, founder and publisher of Santa Cruz Tech Beat. Agtech panelists include Le Vuong, founder of the Redmelon Company, Pam Marrone, founder and CEO of Marrone Bio Innovations, Deema Tamimi, founder and CEO of Giving Garden and Caneberry, Miku Jha, founder and CEO of AgShift.
From Farms to Incubators
Wu came up with the idea for the symposium about a year ago and was inspired by interest in women in agtech she received after the release of her documentary "From Farms to Incubators," which profiles minority women entrepreneurs in agtech. She approached CSUMB and said the collaboration has been excellent.
The symposium is sponsored by CSUMB, the City of Salinas, Pisoni Vineyards, Santa Cruz Tech Beat, and From Farms to Incubators. It is free and open to the community.
###
If you wish to republish this article, please follow our Terms of Use.
###
Tagged agtech, CSUMB, Farm to Incubators, Salinas