Companies
Slick: Six months out and here's what we have left to do…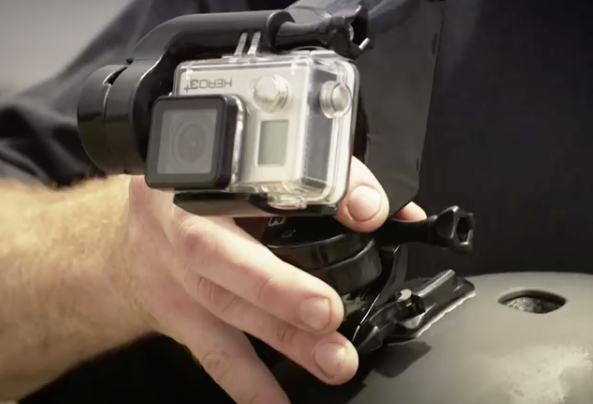 By Thomas Agaraté
SLICK Founder & CEO
August 19, 2016 — Santa Cruz, CA
[Editor's note: From Slick's blurb: Slick is an innovative camera stabilizer, compatible with GoPro, that lets you capture smooth videos hands-free. Using standard GoPro mounts, you can attach Slick to any of your favorite accessories; a helmet, chest mount, surf board … Or even a dog!]
"Last week we realized we had to take a step back." Here's why…
Hi everyone, I'm Thomas from Slick ["Your Smart GoPro Stabilitzer"] and what we'd like to do today is take you through what we've done recently, where we are and what's ahead of us. So as you know, we've been heads down working on this for over 2 years now, trying to move as fast as we can. We've posted updates along the way, but last week we realized we had to take a step back. We took a hard look at our schedule and while we've made great progress lately, the bad news is that we still have quite a few things on our to-do list before we can ship. We've listed all the items remaining to be done, and the reality is that it's unlikely we'll be able to go through all of it in less than 6 months. We're investing a lot of our time into this, so believe us when we say we'd love to announce that we're ready to ship, but at this point we have the responsibility to be honest with you. With that being said, we want to make a few points really clear:
The entire team is more committed than ever to push this through the finish line.
We've made really great progress lately. The latest prototype is working well and we are a few steps away from production.
For us, this is more than just a side project. It's our entire life, so we won't let you guys down.
The vision still stands. We're well on our way to making the best waterproof action cam stabilizer.
There are no gimbals optimized for action sports on the market, we aim to deliver the best gimbal ever.
Check out this video to see how Slick works!
So what do we have left? Check out our timeline to see where we're at and what we have left to do. The reality is that at this point, we still have about 6 months of work left ahead of us.
Continue reading here: https://www.slick.video/blogs/news/what-we-have-left-to-do
Want to take a test ride? Watch this:
###
Tagged Slick.Video