Companies
January 2015 tech meetup features InsideMaps, Folloze, Focuster, Ruly.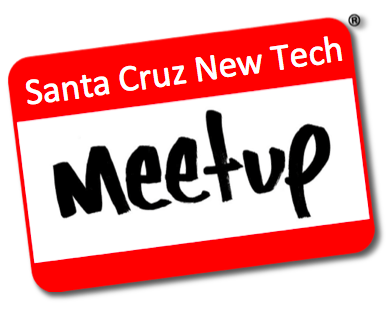 (contributed)
Santa Cruz New Tech Meetup welcomes 2015
We have a great lineup of presenting companies to kick off the year. All the usual: Doors open at 6pm. Admission is $10, and includes food, beverage, and live music. Attendance limited to 250 so RSVP now.
Santa Cruz New Tech Meetup
Wednesday, January 7 , 2015
Doors open at 6pm
Cruzio building, 877 Cedar St., Santa Cruz, CA
Price: $10. Food & Beverage included
RSVP here
For the January 7 Santa Cruz New Tech MeetUp, these companies will present:
• InsideMaps – 3D models of homes
• Folloze – standout in your sales communications and campaigns
• Focuster – reclaim your focus. Crush your goals!
• Ruly – photo concierge service.
Learn about hot new technologies and mingle with 200+ fellow entrepreneurs, investors, bloggers, and tech enthusiasts. See you there!
###
Tagged Santa Cruz New Tech Meetup