Companies
iFood Decision Sciences Launches App at Forbes AgTech Summit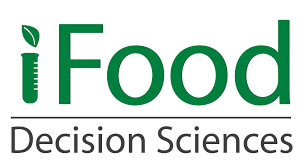 (Contributed)
July 14, 2016 — Salinas, CA
Attention fruit and vegetable producers — if you're looking for a way to easily collect and log important food safety and quality control data, iFood Decision Sciences has an app for that.
This week, iFood, a software solutions firm based in Seattle with an office in Marina launches a data management app called iFood Decision Science's — The Toolbox. The app for use with either Android or Apple tablets, allows farm personnel to quickly complete field and harvest assessments required under today's stringent food safety regulations or for third-party audits. The app also has options for conducting evaluations in packing, processing or cold storage facilities for both food safety and product quality purposes.
"This new app is an enhancement to our existing system that allows food safety and quality control personnel increased mobility and ease when collecting data using an Apple or Android tablet," explains said Diane Wetherington, CEO of iFood Decision Sciences.  "Because these devices use either Wi-Fi or cellular data, they can be used in places where an Internet connection is not available or is spotty."
The new app became available to download from Android and Apple stores in time for the Forbes AgTech Summit (held last week). This event brought together 500 of the smartest minds from both the high-tech and global agricultural industries. iFood Decision Sciences demonstrated the new app as part of the Innovation Showcase at the event.
"Technological solutions like our new app can help produce businesses simplify the burdensome task of documenting food safety data required of today's fruit and vegetable farmers," continued Wetherington. "The goal of all iFood Decision Sciences software solutions is to put our customers in control of their data so they can get back to the business of producing food.
"So many of our fruit and vegetable clients tell us their food safety personnel are spending as much as 60% of their time collecting and recording food safety data," she says. "This leaves little time to focus on the more important job of managing risk and enhancing product quality."
Wetherington explains that iFood's The Toolbox app for field operations allows companies to customize their food safety audit questionnaire according to their own specific set of Standard Operating Procedures (SOPs). With the app, our clients have the ability to quickly document data according to any number of commodities, varieties, fields or lots the company defines. The app automatically records the exact date and time when information is entered and allows users to record real-time photos of situations that may be present in the field. The app notes when any SOP is found out of compliance and allows users to specify what corrective actions were taken to rectify the problem.
In addition to the field applications, iFood Decision Sciences — The Toolbox app has options for facilities that allow a company to customize evaluations for their own unique food safety procedures as well as create product quality metrics. The app can record data for items like product testing with targets that are specific to an individual commodity and/or variety.  In addition, the app also allows temperature monitoring and photos to be stored for the purpose of recording product condition at time of shipment.
There is much, much more and all data can be input and read in either English or Spanish.
The app is available on a monthly fee-based subscription and is included as part of the software package for existing iFood Decision Sciences customers. Users must have an account set up for them by iFood Decision Sciences before they can utilize the new app.
"We are very excited to be unveiling this new app during the Forbes AgTech Summit," said Wetherington. "We encourage interested companies to stop by the Innovation Showcase for a demonstration."
Learn more about iFood Decision Sciences at www.idsfoodsafety.com.
###
Tagged agtech, iFood Decision Sciences, Salinas, Salinas Valley