Featured
Q&A: Mohamed Abousalem joins UCSC Office of Research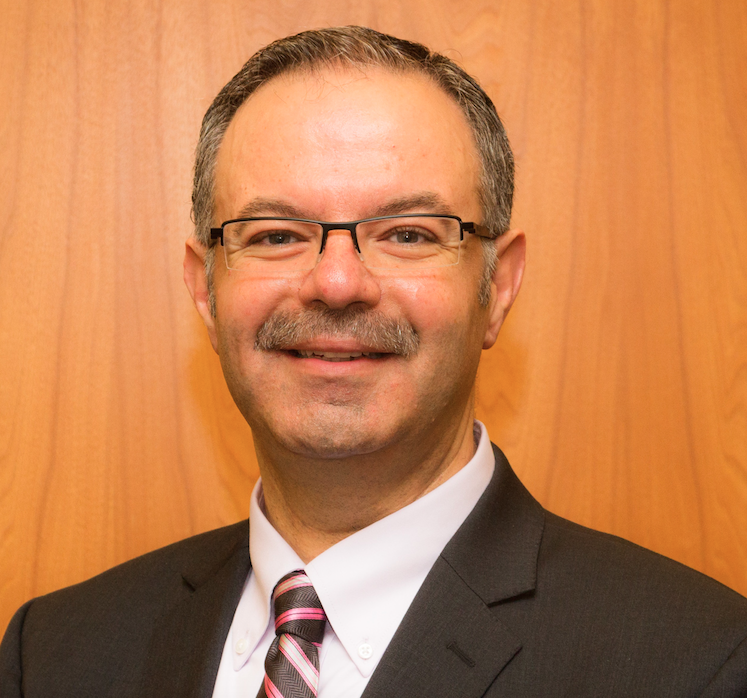 By Sara Isenberg
Founder, Publisher, Editor-in-Chief, Santa Cruz Tech Beat
July 7, 2016 — Santa Cruz, CA
(Photo above: Mohamed Abousalem has joined UCSC's Office of Research. Contributed)
The Office of Research will help with increased monetization of UCSC's research assets through a centralized focus on technology transfer and commercialization.
Mohamed Abousalem has recently joined the UCSC Office of Research as Assistant Vice Chancellor, Industry Alliances & Technology Commercialization. He will be responsible for the management of the university's patent portfolio and licensing activities along with the development of industry alliances and technology transfer and commercialization programs. I had the opportunity to learn more about the role directly from this new Assistant VC.
SCTB: What is your new role at UCSC?
MA: Assistant Vice Chancellor for Research – Industry Alliances and Technology Commercialization (IATC). This is a new role in the Office of Research. I report to Scott Brandt, Vice Chancellor for Research, and I am responsible for all technology transfer and commercialization activities UCSC is engaged in. The Office of Research embarked on a reorganization that will help with increased monetization of the University research assets through a centralized focus on technology transfer and commercialization. The reorganization involves the creation of the new IATC unit, which is responsible for the following three primary functions: (1) Intellectual Property (IP) Management; (2) IP Licensing and Industry Agreements; and (3) Commercialization Services.
SCTB: Is your office located in Santa Cruz or at UCSC's Silicon Valley campus?
MA: I have offices on the Santa Cruz campus as well as at the UCSC Silicon Valley Campus. I need to connect both internally and externally to do my job and the connection with the Silicon Valley will be critical.
SCTB: Why was this new role established?
MA: This role was established to help create economic value from UCSC intellectual property through proactive licensing and commercialization support programs.
SCTB: What were you doing before you came to UCSC?

MA: I came to UCSC with over 25 years of technical and business management experience. Most recently, I was the founding CEO of TECTERRA Inc., a not-for-profit innovation support organization supporting start-up and small companies across Canada develop and commercialize innovative technologies. Prior to TECTERRA, I had various technical and business management roles with technology companies in the USA and Canada.
I have a B.S. in civil engineering from Alexandria University, Egypt; M.S. and Ph.D. in geomatics engineering from University of Calgary, Canada; and MBA from the Leavey School of Business at Santa Clara University.
SCTB: What are the top several things you'd like to accomplish in your first year here?
MA: During my first year on the job, I would like to establish my organization with the right team and well-defined roles and responsibilities to do the following:
Establish campus-wide IP management process and infrastructure that will encourage and support campus researchers to file their inventions with our office so we can help them with licensing and commercialization support services,
Establish campus-wide IP licensing management process and infrastructure that will support campus researchers in their licensing activities,
Establish commercialization support programs for the UCSC community to help accelerate bringing innovation to market.
The overarching strategic objectives for my unit are:
Increase the number of new UCSC invention disclosures in leading research areas,
Increase UCSC revenue from industry sponsored research and IP licensing,
Accelerate the commercialization of UCSC-research-based innovation.
SCTB: What kind of connection would you like with the Monterey Bay tech/business region?
MA: I would like UCSC to be in a position to offer commercialization support programs that will contribute directly to the economic growth of the region through the commercialization of innovation and job creation.  I look forward to working with the regional leaders to define collaborative programs that will allow us to help build and strengthen the economic development platform for the region.
###
If you wish to republish this article, please follow our Terms of Use.
###
Tagged UC Santa Cruz