Companies
Stealthy startup with $50M in funding debuts first product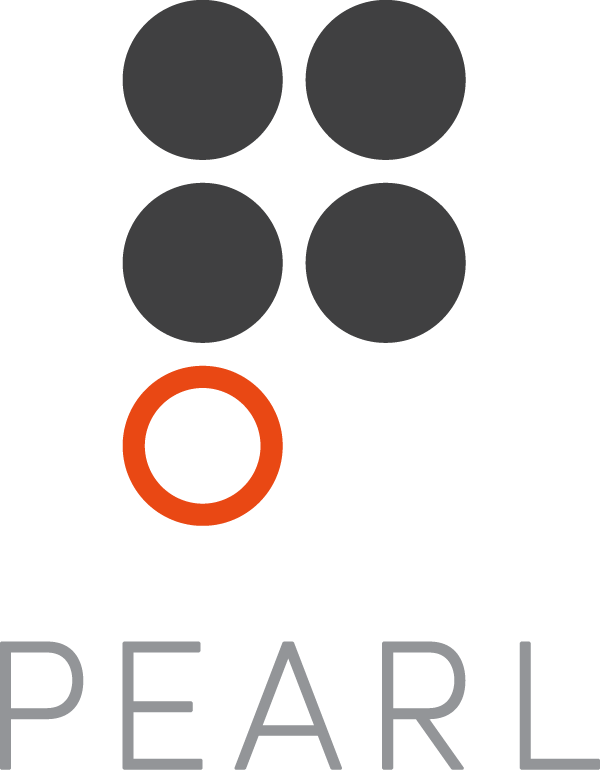 By Sara Isenberg
Founder, Publisher, Editor-in-Chief, Santa Cruz Tech Beat
June 21, 2016 – Scotts Valley, CA
Pearl Announces RearVision: World's Most Advanced Automotive Backup Camera
It's hard to keep a startup secret around here but it sure helps when 53 of the 74 current employees, including the three co-founders, previously worked at Apple, where keeping secrets is part of the culture.
Pearl Automation Inc. today announces RearVision, an advanced backup camera and alert system that installs easily (and securely) on the back of your vehicle. It enables a super-wide view of the area behind your vehicle in both day and night — with high-definition video streamed wirelessly to your smartphone. Feature enhancements are provided through automatic updates. RearVision retails for $499.99 at pearlauto.com.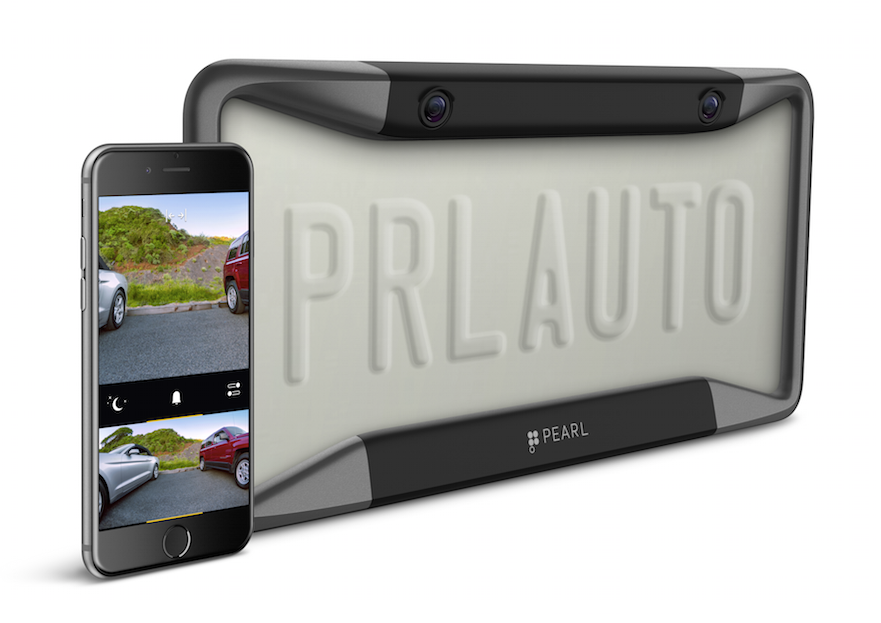 RearVision is the backup camera you wish you had
RearVision is not designed for the new vehicle owner, who probably already has a built-in backup camera. It's for those who want the rear camera safety feature despite owning an older car.
"You shouldn't have to buy a new car to get new car features, especially as cars are expected to last up to 20 years," said Bryson Gardner, co-founder and CEO of Pearl. "Rather than wait for the promise of the autonomous vehicle, we are further developing many of those underlying technologies to help the human driver today. And these features learn and improve over time through automatic updates, just as you've come to expect with the experience on your phone."
This after-market automotive product actually has two camera lenses – looking somewhat like two eyeballs – each with a 170 degree field of vision. One camera is tuned for day and one for night. A small adapter, with a speaker for alerts, plugs in under the dash and is the wireless brains of the product.
"The car is the next great mobile device," says Tyler Mincey, VP of Product at Pearl.
Typically, automotive technology can take 40 or more years to reach wide scale adoption. The first backup camera appeared in a production car 25 years ago, yet fewer than one in four vehicles in the US have them. Backup cameras are widely recognized as one of the most important safety and convenience features, and the National Highway Traffic Safety Administration has mandated that backup cameras become standard starting with all model-year 2019 cars.
Pearl has already raised $50M Series A&B funding from Accel, Shasta Ventures, Venrock, and Wellcome Trust.
The scoop for locals
Yes, they're hiring. The company is looking for talent in hardware and software engineering, operations, design, and marketing. The product uses Linux, Python, and other programming technologies. Interested? Send email to hello@pearlauto.com.
Lest you think Pearl has no plans to integrate into the local community, they're already working with Stripe Design Group for interior design, have six UCSC Baskin Engineering Computer Science and Computer Engineering student interns, and are using Looker's product for monitoring beta users, product health, engagement, and customer support data.
"It's amazing to be pursuing a transformational vision in auto alongside this local community," says Mincey.
New digs in Scotts Valley
The three co-founders, each of whom had independently quit his job at Apple, reconnected and conceived of the product. CEO Bryson Gardner lives in Menlo Park, COO Brian Sander in Monterey, and VP of Engineering Joseph Fisher in Santa Cruz. Aside from finding middle ground here, they decided upon Scotts Valley for other reasons, including the concentration of talent in the county, proximity to Silicon Valley, cheap(er) office space, and quality of life. Pearl is currently remodeling their new digs in the Enterprise Technology Center (aka "the old Borland building").
Product Features
 Installs in Minutes — The solar-charged Camera Frame installs wirelessly around your license plate. Plug the Car Adapter into the on-board diagnostic (OBD) port, pair the Pearl App and the product is ready for use.
Dual HD Cameras – Tuned for stereovision, two cameras stream super-wide video through the Pearl iOS or Android App in both portrait and landscape, even at night. Tap-to-pan offers easy control to see what's behind your car.
Intelligent Alerts – Through advanced image processing, the RearVision Car Adapter analyzes the video streams to detect obstacles in your path, providing audible alerts and sending visual alerts to your phone.
Automatic Updates — Pearl RearVision includes ongoing software updates that deliver performance improvements and new feature enhancements.
Phone as the Display – No need to install another screen — use the screen that you already bring into your car every day.
Hands-Free – A thoughtfully-designed Phone Mount is included for an optimal hands-free experience.
Preorder is available at pearlauto.com. RearVision retails for $499.99.
About Pearl
Pearl was founded on the belief that all drivers should have access to the latest car features. The company is advancing the underlying technologies in the autonomous vehicle to improve the experience for every driver on the road today. Its first product, RearVision, is the backup camera redefined — it installs in minutes, provides obstacle alerts and updates automatically to deliver ongoing feature enhancements. Created by former leaders of Apple's iPod and iPhone teams and inspired by the world-changing products they helped produce, Pearl is dedicated to improving the more than 1.2 billion cars on the road today. Pearl is privately funded by Accel, Shasta Ventures, Venrock and Wellcome Trust. For more information, visit www.pearlauto.com.
###
If you wish to republish this article, please follow our Terms of Use.
###
Tagged Pearl Automation Inc.