Companies
RearVision: More than just a backup camera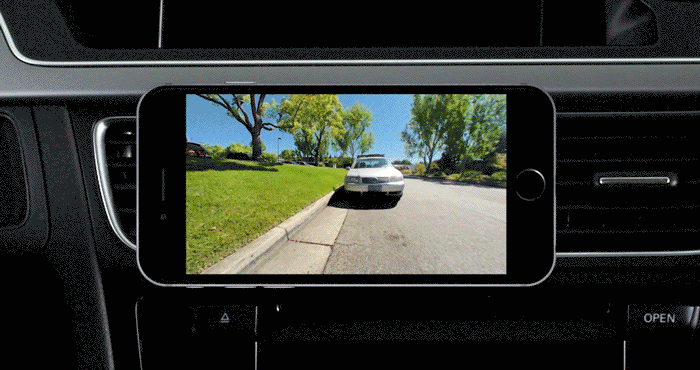 Tyler Mincey
Head of Product, Pearl Automation
July 28, 2016 — Scotts Valley
"We all drive around in time capsules of old technology."
Amazing advances are being made in automotive technology these days, but I find it frustrating that the new hotness is 1) only available in new cars and 2) is powered by technology that's 5+ years old1. We all drive around in time capsules of old technology waiting (years! decades!) to upgrade to a new vehicle. I believe there's a better way.
At Pearl, we're focused on giving all drivers on the road today the best driving experience possible. We design easy-to-use products that upgrade vehicles with powerful, new technology. Our first product, Pearl RearVision, represents a complete rethinking of what a modern backup camera should be. Because it's built from the latest technology and designed to improve over time, it rivals systems built into new cars and is head and shoulders above other aftermarket products. I want to give you a peek under the hood.
Let's start at the back. A great vision system starts with a great camera. RearVision has two. Each camera has a custom-designed, seven-element lens paired with an HD image sensor. One of the cameras is tuned for daytime. One is sensitive in the infrared spectrum to see especially well at night. For rainy weather, each lens has a hydrophobic2 coating to repel water droplets. The result is reliably clear, super-wide-angle views behind your car.
If you've shopped for aftermarket backup cameras before, you know that installation often involves drilling holes in your trunk and running wires into your car. We love our cars too much for that. The Camera Frame is completely wireless and solar charged. We think its unibody, aluminum frame looks great on any vehicle.
Next up is the brains of the operation, the Car Adapter. Its eight-core processor runs the stereo vision3 algorithms that power RearVison's obstacle alerts. By combining the two cameras' video streams and data from your car's diagnostics port, RearVision can be much smarter about alerting you than other warning systems you may have seen. When it detects an obstacle in your path, a tone sounds from the built-in speaker in the Car Adapter, and the obstacle that it's tracking is highlighted in the video.
Continue reading article here: https://pearlauto.com/blog/rearvision-more-than-just-a-backup-camera/
###
Tagged Pearl Automation Inc.