Companies
Zero Motorcycles Celebrates 10th Anniversary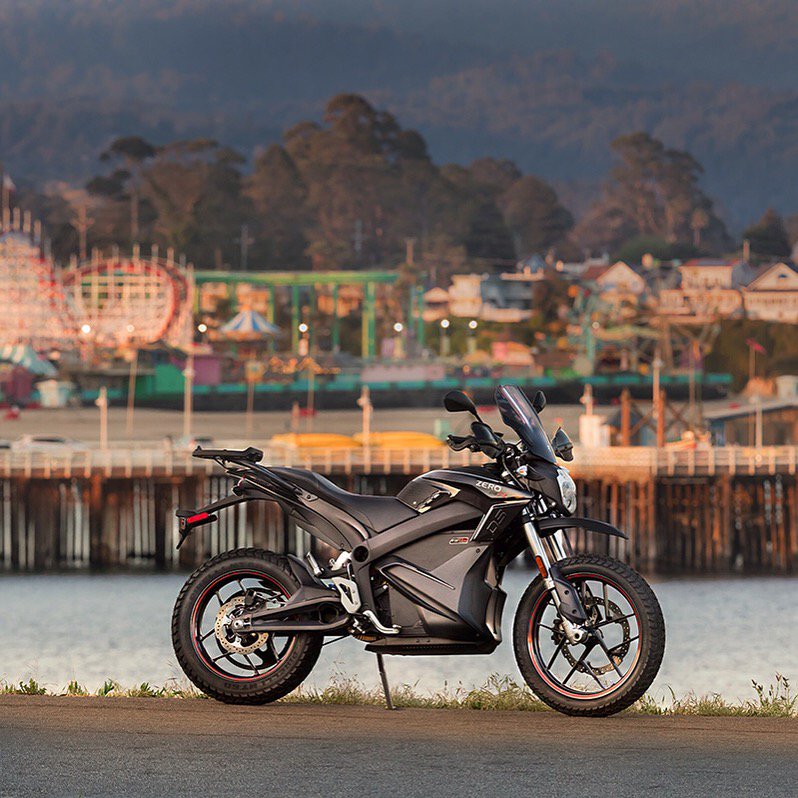 (Contributed)
June 9, 2016 — Scotts Valley, CA
(Photo above: To mark a decade of pioneering electric vehicles, Zero launched a limited edition 10th Anniversary model. Only 50 were made. Contributed.)
A Decade of Breaking Conventions and Pioneering Electric Motorcycles
Zero Motorcycles, the global leader in electric motorcycles, has announced its 10th anniversary celebration. To mark a decade of pioneering electric vehicles, Zero launched a limited edition 10th Anniversary model, rolled out a rich timeline of stories chronicling the rise of the company, and highlighted 10 years of owner savings with a special gift for buyers.
Zero was founded in Santa Cruz, California, in 2006 as "Electricross," by Neal Saiki, a motorcycle enthusiast, aeronautical engineer and innovator. The company's heritage involves cutting-edge technology, motorcycle craftsmanship and action sports. After a decade of innovation and California-based manufacturing, Zero is the longest running electric motorcycle company in the world and continues to transform the global landscape of two-wheeled transportation.
"At a time when electric vehicles were little more than a far-flung idea, for even the most tech-savvy riders, the founders saw the potential to transform an industry," said Zero Motorcycles CEO Richard Walker. "Over the last 10 years, we've passed one milestone after another to redefine the motorcycle experience by eliminating the typical heat, complexity, noise, vibration and maintenance headaches of gas-fueled bikes. The result is exhilarating, and we're still just getting started."
The centerpiece of Zero's celebration is the 10th Anniversary Zero DSR. Fifty of the flagship motorcycles will be handcrafted at Zero's California headquarters. The limited edition model is designed to be Zero's most elegant and refined, with signature touches of metallic black paint, custom graphics, as well as a full complement of accessories. It's the first model to include a factory-installed Charge Tank, allowing customers to expand their riding opportunities by using the increasing network of Level 2 charge stations. As a versatile dual sport, the 10th Anniversary Zero DSR is a nod to Zero's off-road roots.
One of Zero's founding principles is to provide riders with a thrilling experience while making their lives, and the world around them, better.
"We estimate that Zero riders have offset about 13 million pounds of CO2 and saved over $2,000,000 on gasoline," said Abe Askenazi, Chief Technology Officer. "While the economics and environmental impacts tell a compelling story, the real advantage to our customers is the thrilling magic carpet ride."
Zero will also host a 10th anniversary celebration on September 10. Owners will receive invitations to join Zero staff and notable personalities for motorcycle rides, factory tours, technical seminars, food and entertainment.
"This event may be the first-ever motorcycle gathering where the attendees make more noise than their bikes," said Walker.
About Zero Motorcycles
Zero Motorcycles is committed to transforming the motorcycling experience by bringing to market highly innovative electric motorcycles that offer exceptional value and performance. Zero is powered by innovation, driven by passion, guided by integrity and measured by results. Through extensive research, insight and experience, Zero combines the art and science of motorcycle development to create and manufacture products that excite consumers and inspire brand loyalty. Every model is designed and built in California. Zero is determined to be the preeminent global electric motorcycle company.
###
Tagged Zero Motorcycles