Events
Tech Beat Publisher Sara Isenberg Bares (Almost) All at May 16 Startup Grind Fireside Chat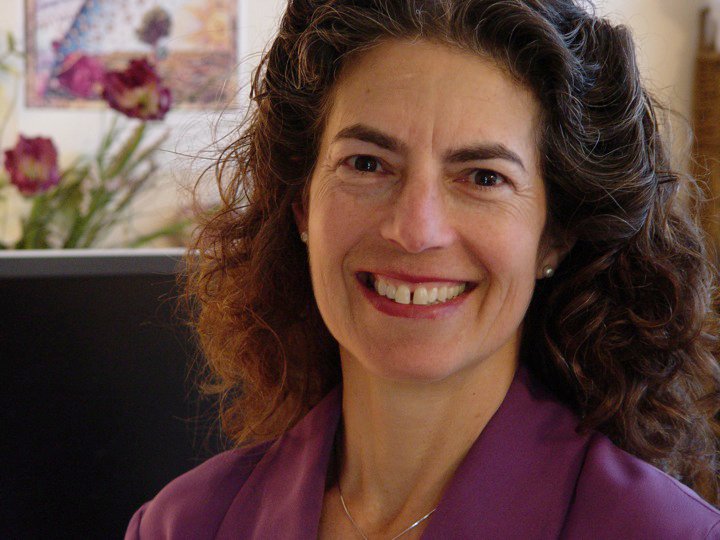 By Jan Janes
Special to Santa Cruz Tech Beat
April 28, 2016 — Santa Cruz, CA
(Photo above: Santa Cruz Tech Beat founder and publisher, Sara Isenberg, is the featured guest at Startup Grind Monterey Bay's May 16 "Fireside Chat" at NextSpace in Santa Cruz. Contributed.)
"Fireside Chat" hosted by Startup Grind Monterey Bay

Monday, May 16, 2016
6pm: Networking, Beverage, Food
7pm: Fireside Chat w/ Sara Isenberg, Founder and Publisher, Santa Cruz Tech Beat

NextSpace, 101 Cooper St., Santa Cruz, CA
RSVP here. ($5 general in advance, $1 students)
If a tech company starts or falls in Santa Cruz, would you know about it?
"You wouldn't know it without Santa Cruz Tech Beat," according to Margaret Rosas, longtime tech professional and currently Looker Afterer at Looker, a business intelligence software company in downtown Santa Cruz.
Rosas inspired publisher Sara Isenberg to hatch the plan for Santa Cruz Tech Beat (SCTB) in early 2013, responding to requests to tell the local tech story, past and present. Originally planned as a newsletter curating local tech news, the online news portal now publishes both new and curated content about tech related stories around the Monterey Bay, and SCTB's job and event listings have grown in popularity. "Without Santa Cruz Tech Beat, we would not have the recorded history of everything that is happening and has happened in Santa Cruz tech," said Rosas.
"Wait, wait… Don't tech me!"
Pairing up with Santa Cruz New Tech MeetUp founder Doug Erickson in 2014-15, Isenberg created topical SCTB questions in quiz-show format presented to the 250 SCNT members who attend each month. Isenberg's consistent presence at the meetup helped grow SCTB's readership.
"Sara is the synapse between the schools, New Tech, venture capitalists, start ups, all the components," Erickson said, "connecting the people and the information."
Building the tech business ecosystem
"The growth of the tech sector in Santa Cruz County was one of the most untold stories we had locally until Santa Cruz Tech Beat came about," said Zach Friend, Santa Cruz County Supervisor, District 2. The publication highlights local business stories to help the region develop and grow the tech sector.
Tech people knew what was happening. Isenberg wanted to ensure that other businesses, educators, city and county officials also knew what was happening in tech. "Santa Cruz Tech Beat helps people discover how diverse and developed our tech sector is in Santa Cruz," according to J. Guevara, economic development manager with the City of Santa Cruz. "That helps people land jobs and helps to attract firms and talent to the area."
Looking to the future
"We are headed to a richer ecosystem of tech companies and startups assisted by the community and educational efforts," said Bud Colligan, South Swell Ventures, and a SCTB supporter. "I see the need for Santa Cruz Tech Beat to embrace the region as a whole and be that information source and glue that provides important connectivity tissue region-wide."
Join Isenberg on May 16 at 6:00 PM for food, networking as she chats with Startup Grind Monterey Bay director Pete Biggam at NextSpace Santa Cruz, 101 Cooper St. Admission with advance registration is $5, $1 for students, and NextSpace members get in free.
In addition to talking about the history and vibrancy of the tech ecosystem, Isenberg promised to dish some dirty little secrets.
RSVP here. ($5 general in advance, $1 students)
###
Jan Janes, Communications Director, Web Publisher, Television & Radio Producer, Photojournalist, Social Media Architect, can be reached on LinkedIn.
###
If you wish to republish this article, please follow our Terms of Use.
###