Companies
Monterey region's agtech data torrent driving investment in analytics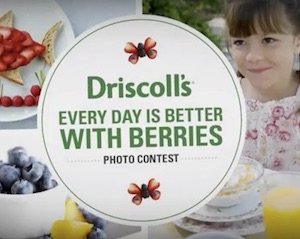 By Steve Blum
Tellus Venture Associates
Special to Santa Cruz Tech Beat
April 27, 2016 — Santa Cruz, CA
[Editor's note: Find links to the program and all of the presentations below.]
Wine, strawberries, IoT, and data: MBEP conference attendees hear from Hahn Family Wines, Driscoll's, and Verizon
The collision of the Internet of Things (IoT) with the world of big data in the Monterey Bay region's agricultural sector is revealing new problems. And local companies are getting the first shot at finding solutions. Opportunities created at the bleeding edge of agtech deployment were highlighted at the Monterey Bay Economic Partnership's economic summit in Monterey on Tuesday.
Mark Bartolomeo, an IoT vice president at Verizon, talked about how wireless connectivity enables real time data collection from the vineyards at Hahn Family Wines – water usage, soil moisture, chemical application, temperature, humidity, wind – but that's only the beginning of the problem.
"Were just collecting more and more data, and we're not exactly sure what we can do with that," Bartolomeo said. "So the big investments that we see being made today in the industry today are around data analytics."
The goals, though, are clear. "What really we hope the data will give us is just the ability to fine tune and improve quality," said Andy Mitchell, Hahn's director of viticulture. "The wine industry is very competitive."
Driscoll's, a Watsonville-based berry producer, is focused on customer satisfaction. That means tracking strawberries from the farmworkers who pick and pack them, all the way to the people who eat them. Via unique bar codes on every package, the company is getting about half a million item-specific responses a year from consumers.
"We want to link the entire supply chain, and be able to trace all the way back to the farmworker," said Soren Bjorn, executive vice president for Driscoll. "When we get rewarded for selling our berries in the marketplace, we reward our growers for producing those berries, and what we want to do is make sure we can share some of that with the one person who touched those berries, harvested the berries, so that the farmworker who does a better job of selecting the really good berry and nicely puts it into the clamshell just the way you want it, they share rewards as well."
===
Program

Presentations
AgTech Panel Discussion: How Information Technologies are Transforming Agriculture
###
If you wish to republish this article, please follow our Terms of Use.
###
Tagged agtech, Steve Blum, Tellus Venture Associates