Companies
Plantronics helps bring Virtual Reality to life with new headset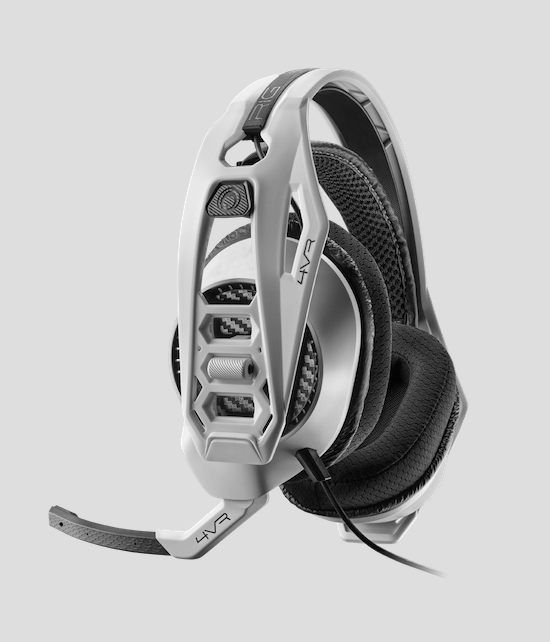 (Contributed)
April 15, 2016 — Santa Cruz, CA
RIG 4VR expands the Plantronics gaming line-up as the company's first headset developed specifically for VR
Sound is a key element of the virtual reality experience, and this week Plantronics has announced RIG 4VR, a gaming headset designed for use with the PlayStation®VR. As the creators of leading consumer and tournament headsets, Plantronics knows the value immersive audio brings to gaming, and nowhere is this truer than in virtual reality. RIG 4VR is a complete audio solution developed for PlayStation®4, with interchangeable cables for use with PlayStation®VR and DualShock®4 wireless controllers, and will be available worldwide alongside the launch of the PlayStation®VR in October 2016.
"At Plantronics, we've been working with a variety of VR accessories and game developers to create audio solutions that can be worn comfortably while delivering the positional audio queues critical for VR," said Jack Reynolds, Director of Gaming Products with Plantronics. "We're excited to begin previewing our RIG 4VR solution due out this fall."
Along with interchangeable cables for use with PlayStation®VR and the DualShock®4 wireless controllers, RIG 4VR features 40mm drivers paired with low-frequency resonators for enhanced bass while maintaining accuracy of sounds. The removable flip-to-mute boom with noise-cancelling mic can be attached when using the headset with a controller, offering immersive stereo audio and exceptionally clear chat.
A member of the critically-acclaimed Plantronics RIG 500 series, the RIG 4VR is constructed with an ultra-light, super-flexible frame and modular components for extraordinary comfort. A unique oval earcup design means it fits comfortably while in use with wearable displays like the PlayStation®VR headset. And because the earcups allow in some ambient sound, it helps players maintain natural balance during VR sessions. A vented design also makes it possible for in-room conversations during social VR gaming experiences and provides greater heat dissipation so players stay comfortable when marathon gaming.
Additional Features
Personalization: The RIG 4VR can be customized with any RIG 500 Series accessories available at Plantronics.com, such as additional headband designs and finishes, interchangeable earcups, and more.
Flexibility: The 3.5mm audio connector included with the RIG 4VR for the PlayStation®VR also works with other console controllers (including Xbox One), PC/Mac and portable and mobile gaming devices for maximum versatility.
Availability and Pricing
The RIG 4VR for use with PlayStation®VR and DualShock®4 controllers will be available this holiday season at Plantronics.com and major retailers for $69.99 USD (MSRP).
Tagged Plantronics