Companies
Plantronics announces audio device management service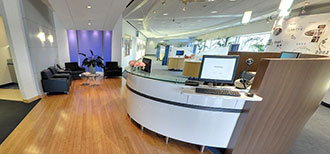 By LeAnne Schrotzberger
Senior Marketing Manager, New Business Models, Plantronics
May 5, 2016 — Santa Cruz, CA
Plantronics Manager Pro provides insight helping improve business communications
Audio device management service helps enable partners to open new revenue streams
Plantronics has announced Plantronics Manager Pro v3.8 and the new Asset Analysis suite.

Plantronics Manager Pro is a software subscription service that customers and partners can use to manage audio communications devices. Now,  IT and contact center managers can gain insights from voice interactions, turning the headset into a data aggregation tool by using analytics to improve collaboration and customer service at the point of interaction.
The Plantronics Manager Pro Asset Analysis suite includes the ability to:
Track device deployment and configurations, reconfigurations, and firmware updates
Find non-standard firmware, software, softphone, and communications client deployments
Use user personas to define standard device settings that ensure an optimal user experience and comply with workplace security, health, and safety policies.
Plantronics Manager Pro is the foundation service upon which the company will offer additional analysis suites that can help IT and contact center managers evaluate usage patterns, conversational dynamics, and acoustic health. Asset Analysis is the first generally available suite.
Helping Partners Differentiate Themselves, Open New Revenue Streams, and Increase Margin
By integrating with existing managed service offerings, Plantronics Manager Pro helps channel partners create higher-value relationships with their customers. Customers and resellers alike can gain valuable insights about headset deployment and application usage. With this new subscription service, partners can build recurring software and services revenue streams and increase margin. A reseller can grow their managed services practice by remotely managing configuration and pushing out settings and firmware updates. They can help customers plan ahead, eliminate known configuration problems, and quickly respond to service inquiries.
"Over the last 15 years communications and contact center resellers have shifted their business model from one-time hardware purchases towards recurring software and services revenue," said Nancy Jamison, principal analyst at Frost and Sullivan. "At the edge of the network, Plantronics has unique insight into the quality and the value of every conversation. This new offer should help resellers further extend their business model by assuring great conversations on both ends of the call."
For distributors, it's a new direction. Plantronics has built their offer modelling the familiar and comfortable transaction flow of other Software-as-a-Service (SaaS) offers, allowing distributors to easily incorporate this into their existing software and services business practices.
Benefits for the IT Team
When analytics are built directly into business processes, it helps reduce human and financial resource expenditure. Plantronics Manager Pro with Asset Analysis enables the IT manager to quickly run an inventory report to see who has particular headsets, their operational status, and to which softphones they are connected. One of the greatest values is seen by customers deploying new unified communications. Customers can identify user personas throughout their organization and match the right headset to their communication styles. Then, with Plantronics Manager Pro, they can establish the right mix of system-defined and user-defined settings and push them out to the headsets, so that on first use, everybody's experience is a great one. This service can help speed user adoption through reports showing if and how the headsets are being used, and can ensure valid configurations. This lets IT know things like who may benefit from additional training or configuration changes.
Improving Customer Experiences
Plantronics Manager Pro with Asset Analysis allows contact center managers to equip customer service representatives (CSRs) with the right tools to provide the best customer experiences. The service allows the contact center manager to create standard configurations for the CSR workspace that foster the best customer and CSR experience, and lock them in place.
Plantronics Manager Pro further complements the company's contact center portfolio of headsets and digital processors. Now, the company is able to provide customers with valuable insight into their business communications processes, how to streamline them, and generate more positive outcomes such as increased first call resolution.
Plantronics Manager Pro and Asset Analysis suite are available under an annual subscription from Plantronics Approved Resellers in Australia, Canada, Denmark, Ireland, New Zealand, Singapore, the United Kingdom, and the United States. The offer will be rolled out to other regions globally in the coming months.
###
Tagged Plantronics