Companies
MBEP prepares for 2nd annual Economic Summit on April 26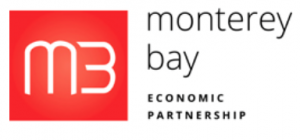 (Contributed)
April 15, 2016 — Monterey, CA
The Monterey Bay Economic Partnership (MBEP) will host its Second Annual Regional Economic Summit on April, 26, 2016 from 9:00am to 4:30pm at the Hyatt Regency in Monterey.
This all-day event will highlight exciting and innovative collaborative efforts that are transforming the Monterey Bay regional economy.
Public-Private Partnership Award
Tanimura and Antle, a Monterey County based industry leader in quality produce and the County of Monterey will be this year's recipients of MBEP's first Public Private Partnership Award for the innovative Spreckels Crossing farmworker housing project. Through a cooperative approach, Tanimura and Antle and the County of Monterey were able to build critically needed workforce housing. Accepting the award will be Rick Antle, President and CEO of Tanimura and Antle and Supervisor Simon Salinas, Monterey County, District 3.
ES16 Marketplace
A showcase of nonprofit organizations making a positive impact in our region's economy. Before and after the event and during each session break, we will open up the ES16 Marketplace to our guests, highlighting the following exciting projects:
Central Coast Broadband Coalition, showcasing plans for a regional high-speed fiber network
Digital NEST, training the workforce of tomorrow
Local First, advocacy for giving preference to local companies in awarding contracts
Monterey Bay Community Power, a new green power source coming to the region
Monterey Bay Interns, a new regional website connecting students with internship opportunities
Monterey Bay Marine Science Institutes, sharing exciting new research findings
New Way Homes, a unique investment and development model for affordable housing
Opportunity Fund, the nation's leading micro-lender for small businesses
For registration and sponsorship information, please visit: http://www.mbep.biz/Who-We-Are/Events/Regional-Economic-Summit-2016.aspx.
Reception with Monterey Bay Winemakers
At the close of the event, attendees can peruse the tables at the ES16 Marketplace while tasting delicious wines from each of the three counties in our region: Bargetto Winery from Santa Cruz County, Hahn Family Wines from Monterey County and Calera Wines from San Benito County. Martinelli's will provide non-alcoholic sparkling cider.
###