Companies
Closing the digital gap will take persistence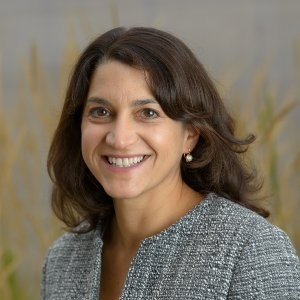 By Freny Cooper
COO and Program Manager for Broadband Initiative, Monterey Bay Economic Partnership
December 1, 2020 — Marina, CA
(Photo above: Freny Cooper is the COO and Program Manager for the Broadband Initiative, Monterey Bay Economic Partnership. Source: LinkedIn)
The broadband problem in California is so complicated that there is no one solution, but we can't wait years for a solution
Broadband connectivity is absolutely essential. The COVID-19 pandemic makes that fact clear. When the photo of two girls using WiFi on the sidewalk outside a Taco Bell in Salinas in August went viral, our region's digital divide was laid bare to the world as never before.
But it isn't new. Our gaps in service and the inequities in coverage are only more apparent.
Remote working and distance learning drive this need. Further complicating matters is there are multiple definitions of broadband service – the FCC has one, California has another and the Monterey Bay region has yet another. Affordability is critical – even where broadband service is physically present, it is often economically unviable.
Our regional standard for broadband coverage was established through research with both home and business users, and determined based on their primary uses – data/file transfer, web browsing and email for businesses, and web browsing, video streaming and email for homes. (Note: this research was completed before COVID-19, and users' need for bandwidth has increased.)
This is old news – we're just more in tune to the urgency of solving this pervasive problem.
So how do we do this?
State-level action has been taken. On Aug. 14, Governor Newsom issued Executive Order 73-20, which instructed agencies to pursue a minimum download speed of 100 Mbps and to develop a plan by year-end to increase deployment and adoption of broadband. The California Broadband Council is formulating this action plan for the entire state.
Continue reading here: https://www.montereyherald.com/2020/11/26/closing-the-digital-gap-will-take-persistence/
###