Companies
Q&A: John Scalo: Shifting Gears to Windmill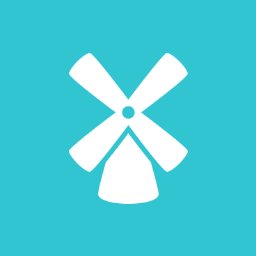 By Sara Iseberg
Founder, Publisher, Editor-in-Chief, Santa Cruz Tech Beat
April 14, 2016 — Santa Cruz, CA
"In a weird parallel to how Numerous got started, I started to connect with an old friend and colleague who was just about to leave Facebook. The more we talked the more we realized that we'd make a good team." — John Scalo
Over the last year and a half, Santa Cruz Tech Beat has published a variety of articles about a startup called Numerous [1, 2, 3, 4, 5]. I was certain the company was poised for success so it was a bit of a surprise that the co-founders announced in February that they are shutting Numerous down on May 1. That's in just 17 days. I recently had the opportunity to get the scoop directly from co-founder, John Scalo. Here's what happened and here's where he's headed.
SCTB: It sure seemed like Numerous was poised for success. What happened?
JS: Well, we ran out of money. Our seed round of funding came together relatively easily so perhaps we were overly optimistic about a Series A round, but investors just weren't interested. I find myself pondering the question "why not?" almost daily and I think it's a combination of a lot of things. There are certainly macroeconomic factors at play such as the purported "Series A crunch" and the overcrowded app space. But also we were perceived as a "consumer app" and as a startup once you're pigeonholed into that category you're expected to show staggering metrics, especially user acquisition, MAUs, and retention. Or maybe our marketing strategy was flawed from the outset. It's not like you heard "I need a place for all my numbers" on the lips of people walking down the street and ultimately I think Numerous was more about tying sources of information together than "all your numbers in one place". Either way, I'm incredibly proud of what we built and now that we've announced the impending shutdown it's been very gratifying to hear from so many passionate users.
SCTB: What's next?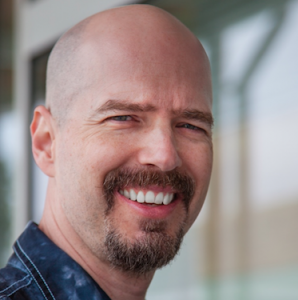 JS: The question of "What's next?" is one of those huge life decisions that I found myself both dreading and cherishing simultaneously. I didn't want to rush into anything so I gave myself some time to work on pet projects and just let my mind settle. I decided that my path forward would be to either go back to working at Apple, look for work at a Santa Cruz startup, or start a software consulting business. Going back to a daily commute over Hwy 17 feels pretty heinous at this point so as much as I love Apple, taking a job there was probably the last-ditch option. Then, in a weird parallel to how Numerous got started, I started to connect with an old friend and colleague who was just about to leave Facebook. The more we talked the more we realized that we'd make a good team.
SCTB: From reading the social media tea leaves, I know you're starting Windmill. What's unique about Windmill from other app designer/developers?
JS: I think what's special about Windmill is that even though we're a small focused team, we can design and build the app. As a business it's easy to fall into the trap of rushing into the development process without considering design. Design isn't optional and it's going to happen whether you think about it or not. There are decent developers who are also decent designers but you'd be very hard-pressed to find a great developer who's also a great designer. Of course, everyone wants their app to be great so compromising on either front is a recipe for disappointment.
SCTB: How do you know your Windmill co-founder, David McGavern, and why did you decide to start Windmill together?
JS: I first met Davey at Apple when we worked on the OS X System Apps team together. As young as Davey was (even now he's only 28 and I'm 45!), I remember thinking what an extraordinary impact he was having because he had both engineering and design chops. We could have a conversation about a new UI on Friday and on Monday he'd have a working prototype that looked great. Eventually he migrated over to Apple's Human Interface design group and then became a designer at Facebook, but we always stayed in touch. It just so happened that as Numerous was winding down, so was his tenure at Facebook. As we talked about "what's next?" we both just sort of realized, "hey, we'd make a good team!".
SCTB: You're in Santa Cruz. Davey's in San Francisco.

JS: Our headquarters is technically my house in Live Oak, although you'd think it was Discretion Brewery just based on where most of our meetings are 😀. Davey is currently living in San Francisco but I can tell he's slowly falling in love with Santa Cruz. I secretly plan to coax him into moving here one day.
SCTB: Who is Windmill's ideal client?

JS: The first company we talked with was a music technology startup. Being a musician myself (my band Cayuga Station often plays at the Live Oak Farmer's Market), I'd love to work with people that are passionate about music. But we're just really looking forward to the diversity that software consulting affords. At a big corporate job like Apple or Facebook you tend to get stuck on a limited set of projects and over time it's easy to lose interest. At Numerous even though we have what you might think of as "just an app" I never got bored because we were always so eager to adopt new technologies and platforms, like, say, the Apple Watch. At Windmill I want to stretch out and work on things that I just never would have considered at my previous gigs.
SCTB: Who else is on your team? What kind of talent do you anticipate hiring in Santa Cruz?
JS: For now it's just Davey and me, although we anticipate subcontracting out work here and there and it'd be great to keep that work in Santa Cruz so developers and designers are by all means welcome to contact me.
###
If you wish to republish this article, please follow our Terms of Use.
###
Tagged windmill