Companies
Our Days Are Numbered — The Numerous App Expansion is Here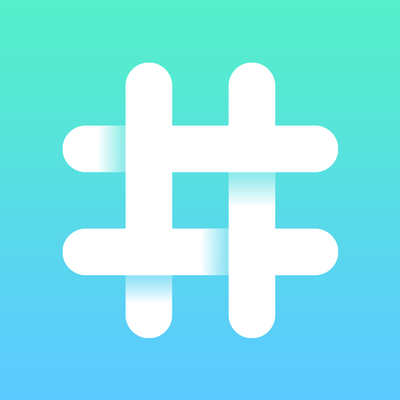 By Paige Welsh
Special to Santa Cruz Tech Beat
July 30, 2015 — Santa Cruz, CA
[Editor's note: Santa Cruz Tech Beat has previously published articles about Numerous:
Saying our days are numbered sounds eerie, but if we put a twist on our thinking, it's also intriguing. Imagine how many things in our lives can be quantified and how they change over time. Numerous seeks to put these numbers in one place, so users don't have to dig through other apps for information. What is this week's atmospheric CO2? What is the current rate for a thirty year mortgage? How many more days until the next Game of Thrones episode? These are a few of the numbers that the Numerous app can follow. Users can customize notifications for number changes and also be notified when other people "like" or comment on a number. As of today, an expanded version of app is available for free at the App Store and Google Play. Integration with IFTTT now allows users to program "recipes," which are like commands that link the actions Numerous to the actions of other apps. A new developer platform with two REST APIs gives users the ability to program their own numbers. Popularly demanded business channels such as Salesforce, Stripe, Coinbase, and Google sheets are now available. The expansion will also be corporate. Santa Cruz job-seekers should keep their eyes peeled for engineering, marketing, and design job openings at Numerous.
"If this then that" (IFTTT) with our numbers
IFTTT recipes give users the chance to not only create personal numbers from other apps but also induce other apps to react because Numerous reports a specific number; hence the IFTTT catch-phrase "If this, then that." No coding expertise is necessary.
"Through our deep integration with IFTTT, we allow people to put their numbers to work for them," said Numerous co-founder, and Santa Cruz resident, John Scalo. "Whether it's with a recipe that posts to Slack when your sales top $100,000, or one that sends you a text when your child's blood glucose level drops too low, you can now check less because Numerous does the work for you."
Expanding on Scalo's example, a parent could use the Apple Health app in conjunction with Numerous to create a number tile that tracks her child's blood glucose level. If that number were to reach a chosen threshold, Numerous would trigger iMessage to text the parent a notification. Thus, the Numerous app can be on both ends of "if this, then that." It is a triggered action when Apple Health's new information induces Numerous to change a number, and it is a trigger when Numerous subsequently induces the creation of a text message.
Filling in the Numbers
Democratizing the creation of numbers through the new developer platform will hopefully fill gaps and directly cater to user demand. The new Metric and Channel APIs allow developers to create and update numbers and also hook Numerous up to new data sources. While the existing numbers are helpful, there are abundant opportunities for numbers that don't yet exist. An inspired developer is now free to make a number for how much rain California needs to escape the drought, a number to count the earth's current population, or really any number users may be interested in. Developers can also make their numbers private for business and personal applications.
However, it does take programming experience to use the developer platform. Average users will have to settle with an old-fashioned search engine until more tech-savvy folks create their numbers.
Numbers to Watch
"The world is increasingly instrumented, and life is increasingly quantified. We want people to be able to spend less time checking their phones and more time enjoying life," said Numerous co-founder Charlie Wood. "With today's launch, Numerous realizes our vision of an end-to-end system that connects people to the numbers that permeate their lives and puts those numbers to work."
The Numerous app meshes with the Apple Watch in an attempt to remedy chronic phone-checking. "The Watch app pares down your information to its essence: a number and sometimes a graph. Where Numerous for Apple Watch really shines is in notifications. When a number hits a threshold you set (e.g., "Santa Cruz temperature goes above 80°F"), you can get a notification on your Apple Watch," said Wood. While it's still debatable whether squinting at smaller screens will liberate our time, the Numerous app does integrate beautifully with the watch. The tracked numbers that appear as a mosaic of tiles on smartphones can be swiped through one at a time without sacrificing aesthetics.
Whether it's on a phone or a watch, be sure to count all the new ways the Numerous app will quantify, especially now that the creation of numbers is being handed to a growing population of users. The sum of the trackable numbers in our lives is infinite, but it will be interesting to see which ones will mean the most to us.
Available for iOS and Android.
[Editor's note: Read more in this recent Numerous blog post: http://blog.numerousapp.com/2015/07/30/todays-big-announcements.html.]
###
Paige Welsh is a  recent UC Santa Cruz graduate with a marine biology major and literature minor. She can be contacted at phwelsh@ucsc.edu.
###
If you wish to republish this article, please follow these guidelines:
Add "The following article by <name of author> was originally published in Santa Cruz Tech Beat" at the top of your copy of SCTB's article and link that text to the original article in SCTB.
If you follow the above guideline (#1), you are welcome to publish a couple paragraphs of teaser text and then "Continue reading in Santa Cruz Tech Beat." and link that text to the original article in SCTB.
Learn more about our guidelines here.