Featured
BRCA Exchange helps patients, clinicians, researchers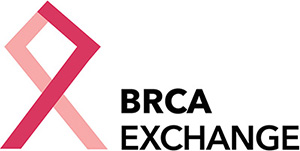 By Tim Stephens
UC Santa Cruz
April 7, 2016 — Santa Cruz, CA
UC Santa Cruz Genomics Institute led development of the web portal for patients, clinicians, and researchers seeking information on BRCA1 and BRCA2 (breast cancer) gene variants
A team at the UC Santa Cruz Genomics Institute working with the BRCA Challenge, a demonstration

project of the Global Alliance for Genomics and Health (GA4GH), has developed an important new resource, the BRCA Exchange web portal, which brings together genomic and clinical data on the genes BRCA1 and BRCA2.
BRCA1 and BRCA2 are tumor suppressor genes, and certain mutations in them increase the risk of breast, ovarian, and other cancers. They are now among the most thoroughly studied genes in the human genome, and thousands of variants of each gene (versions with small differences in their DNA sequences) have been identified. Some variants are harmless or benign, others are deleterious, and for many variants the clinical significance remains uncertain.
BRCA Challenge is an international effort to advance understanding of these genes and their role in cancer by pooling all of the available genomic and clinical data. Improved understanding of genetic variation in these genes has the potential to improve patient diagnoses and disease prevention.
The BRCA Exchange is the first product of the BRCA Challenge, which released the newest version of the web portal on Sunday, April 3, in advance of the annual meeting of the International Congress of Human Genetics (ICHG) in Kyoto, Japan.
"As a result of this global effort, we were able to create the largest database of BRCA data in the world, providing a comprehensive resource that people can refer to when they get the results of a genetic test and want to know the clinical significance of particular BRCA gene variants," said UC Santa Cruz research scientist Benedict Paten, who led the Genomics Institute's work on the BRCA Exchange.
International collaboration
David Haussler, scientific director of the Genomics Institute and a cofounder of the Global Alliance for Genomics and Health, noted that international collaboration is essential to realize the full potential of genomic data. "The BRCA Exchange is a significant milestone in advancing the Global Alliance's mission of enabling the sharing of genomic and clinical data to improve human health," Haussler said.
The BRCA Exchange is a publicly accessible web portal that provides a simple interface for patients, clinicians, and researchers to access curated expert interpretations and some supporting evidence for genetic variants identified in BRCA1 and BRCA2. Since its initial beta launch in October 2015, the BRCA Exchange has supported clinical decision-making by allowing any web user to search all BRCA1 and BRCA2 genetic variants that have been classified by the international ENIGMA consortium and to easily access the background rationale for classification.
Continue reading article here: http://news.ucsc.edu/2016/04/brca-exchange.html
###
Tagged Genomics Institute, UC Santa Cruz