Companies
Charter agrees to digital upgrade for Salinas Valley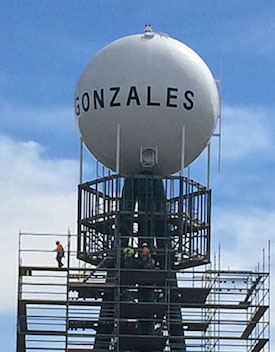 By Steve Blum
Tellus Venture Associates
March 10, 2016 — Salinas Valley, CA
More than 100,000 people living in and around the Salinas Valley are on track for a digital upgrade from Charter Communications within the next three years. If Charter is allowed to buy Time Warner and Bright House cable systems in California and elsewhere.
Charter is the incumbent cable company in most of the Salinas Valley – the major exception is the City of Salinas, which is Comcast territory. Its Monterey County video franchise areas are stuck in the analog era, with 36 channels of old school, standard definition television that costs an eye-watering $106 per month. No broadband, no digital video.
That could change soon. The City of Gonzales and Monterey County negotiated binding agreements with Charter. In exchange for dropping opposition to the Time Warner/Bright House purchase at the California Public Utilities Commission, Charter has committed to digital upgrades – broadband and video – for its existing systems in the region, so long as the deal is approved by the CPUC and federal authorities.
Long frustrated by a lack of affordable, high speed Internet access – Gonzales is designated a high priority area for broadband development by the CPUC – the city intervened in California's review process last September, and Monterey County followed in December. Charter has reached settlements with a few of the other intervenors as well, but several organisations remain opposed and are arguing for a variety of benefits, including additional build outs, discounts for low income households (which Charter is already promising) and cash payments. Or they're urging that the deal be killed completely.
The CPUC's review is scheduled to be finished in May, with decisions from federal regulators expected in the same time frame.
I'm assisting the City of Gonzales with its efforts at the CPUC and its negotiations with Charter. I am not a disinterested commentator. Take it for what it's worth.
###
Tagged Salinas Valley, Steve Blum, Tellus Venture Associates