Companies
Six Startups Pitch for Angels By The Sea Funding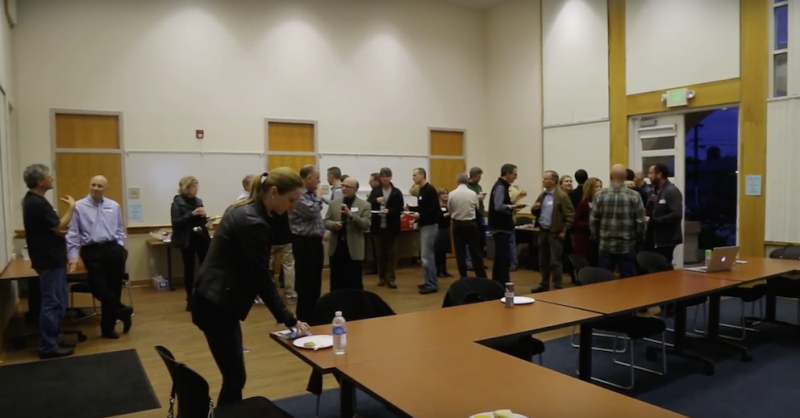 By Andy Van Valer
Angels By The Sea
Special to Santa Cruz Tech Beat
January 28, 2016 — Santa Cruz, CA
(Photo above: Pitchers and Investors gather before the Angels By The Sea meeting held on January 21. Credit: Brandon Rossi)
At Angels By The Sea, our goal is to help entrepreneurs and prospective angel investors understand the details and nuances of angel investing, resulting in successful startup companies benefiting both entrepreneurs and investors.
We had our first meeting Thursday January 21, 2016 where six local startups presented their companies to potential investors.
The following businesses presented:
Our group's Investor Members will gather on February 11, 2016, to determine which companies will receive funding. If you are interested in becoming an investor, please visit our website.
Entrepreneurs looking for funding can apply online to present to our group and investors can find a vetted business in which to invest.
###
If you wish to republish this article, please follow our Terms of Use.
###
Tagged Angels by the Sea