Companies
Angels by the Sea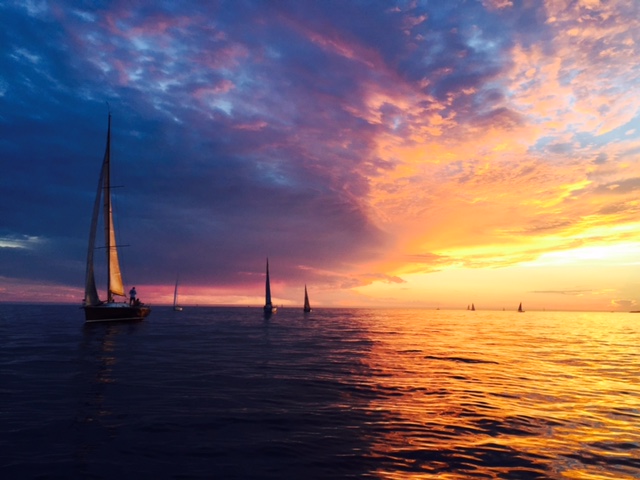 By Sara Isenberg
Founder, Publisher, Editor-in-Chief, Santa Cruz Tech Beat
October 23, 2015 — Santa Cruz, CA
New angel group forms to support the coastal lifestyle culture with focus on technology, sports, health, agriculture, specialty food
We all know that one of the biggest challenges that startups face is finding funding, and on the Central Coast, we're not immune to the impression — or some would say, reality — that we're too far away from Sand Hill Road and neglected by Silicon Valley.
However, with the ever more visible presence of angels in our midst such as Central Coast Angels, South Swell Ventures, and others, there is a shift in thinking, as more angel investors fund with a local focus.
Enter a new Santa Cruz-based angel group: Angels by the Sea
Angels by the Sea's mission is to invest in high quality early stage private equity opportunities. The coastal area is this group's initial geographical focus, extending to "a range of 100 miles from Santa Cruz," according to cofounder, Judy Owen, a seasoned technologist, entrepreneur, and investor.
"Santa Cruz and nearby coastal communities are rich in entrepreneurial activity and are spawning successful and diverse businesses in Technology, Health and Fitness, and Food/Agriculture. Angels by the Sea was formed to create a new forum for entrepreneurs and investors to meet, collaborate, and build successful businesses through private equity," Owen says.
Five cofounders of Angels by the Sea are:
Andrew Van Valer
Jason Book
Lou Pambianco
Nicole Whitley
Judy Owen
The group plans to draw investors from the pool of local businesses owners, retired local entrepreneurs, and invite local legal, business development, and accounting firms to round out the memberships.
Typical investments by the fund will be $50K – 200K, and a minimum investment by a single investor of $5K. Owen says they are "not looking for unicorns."
According to cofounder and local attorney, Jason Book, "Angels By The Sea will engage in mentoring both companies seeking investment and its pool of investors. Entrepreneurs frequently need significant input from qualified professionals to prepare for a capital raise, and without this input they may fail in their efforts to raise capital. On the investor side, we believe many high net worth individuals in our community that don't actively invest in startup companies would do so if they were presented with quality deal flow, and surrounded by a network of trusted parties who could vet deals for them as partners. The goal is to simultaneously build better companies and better investors in our community."
Cofounder Andrew Van Valer, founder of Slingshot SV, says: "Our goal is to grow a vibrant community and to do that we want to support both the investor, entrepreneur and the coast community lifestyle culture. We will strive for collaboration with the different groups with the goal to be socially and environmentally conscious and bring interesting businesses to the region. We have created a collaborative forum for the best local entrepreneurs and local accredited investors to engage each other to assess viability, to optimize the opportunities for success and fund those that are selected within the technology, agricultural, boutique food,  health products and other industries."
The group is currently in the process of selecting the top three out of seven possible ventures to support for their initial investment round, selecting startups from their own networks.
Angels by the Sea's website is under construction — URL TBA — and when it goes live in about a month, the group will reach out to the community. Stay tuned!
###
If you wish to republish this article, please follow our Terms of Use.
###
Tagged Angels by the Sea