Featured
$1.76M UC Research Catalyst Award Supports Conservation Genomics Project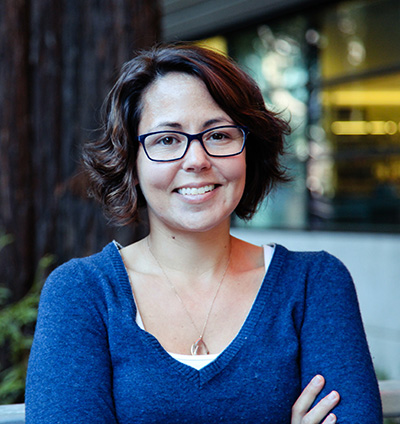 By Tim Stephens
UC Santa Cruz
December 10, 2015 — Santa Cruz, CA
(Photo above: Beth Shapiro, professor of ecology and evolutionary biology at UC Santa Cruz, is co-director of the project to preserve biodiversity through conservation genomics. Credit: C. Lagattuta)
Grant will fund collaborative research among UCSC and four other UCs
UC Santa Cruz will play a leading role in a project to preserve biodiversity through conservation genomics, one of four projects selected for 2016 Research Catalyst Awards by UC President Janet Napolitano.
The $1.76 million research grant will support work at five UC campuses, led by UCLA, to develop a revolutionary bioinformatics toolkit to understand changes in gene expression and how threatened populations respond to changes in their habitats and the climate. The collaboration will involve undergraduate students and the public in a DNA-based biodiversity survey across California.
"Our aim is to develop conservation genomics tools for both academic and non-profit use, with a focus on species of special concern to California," said Beth Shapiro, professor of ecology and evolutionary biology at UC Santa Cruz and co-director of the project.
Shapiro and project leader Robert Wayne of UCLA developed the proposal for the project, which has three broad aims for advancing the role of genomics in effective conservation: to develop new approaches, to perform cutting-edge research in conservation, and to give the broader community access to these tools and research results.
The researchers have identified 13 species of special conservation significance to California, which they will use as "test cases" for conservation genomics research. At UC Santa Cruz, researchers will focus on four of those species: mountain lions, sea otters, black abalone, and sea stars.
Continue reading article here: http://news.ucsc.edu/2015/12/conservation-genomics.html
###
Tagged Beth Shapiro, genomics, UC Santa Cruz