Companies
Looker Expanding into 3rd floor of The Ritt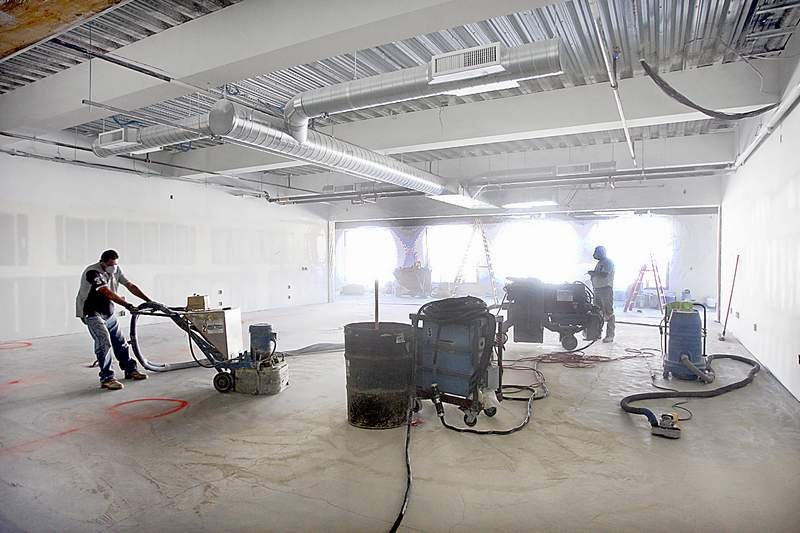 By Jondi Gumz
Santa Cruz Sentinel
(Photo above: Nor-Cal Industrial Floors crew prepares the third floor of the Rittenhouse Building for local tech company Looker to expand. Looker already occupies the fourth floor of the downtown Santa Cruz building. Credit: Dan Coyro)
October 14, 2015 — Santa Cruz, CA
A year after moving 70 employees into the fourth floor of the Rittenhouse Building downtown, fast-growing tech startup Looker will expand again.
Slatter Construction began a $968,000 project in July to build out a bare third-floor shell. They expect to finish the 17,000-square-foot space Nov. 16, according to project manager Thomas Rumsey.
Frank Bien, Looker's chief executive officer, stopped in to see the progress, asking if the project could be done sooner.
Founded in 2011, Looker is a business intelligence company with apps to analyze business data faster. More than 350 companies are clients.
Continue reading story here: http://www.santacruzsentinel.com/business/20151012/tech-startup-looker-expanding-into-third-floor-of-rittenhouse-building
###
Tagged Looker