Companies
Top Looker features to learn about during JOIN@Home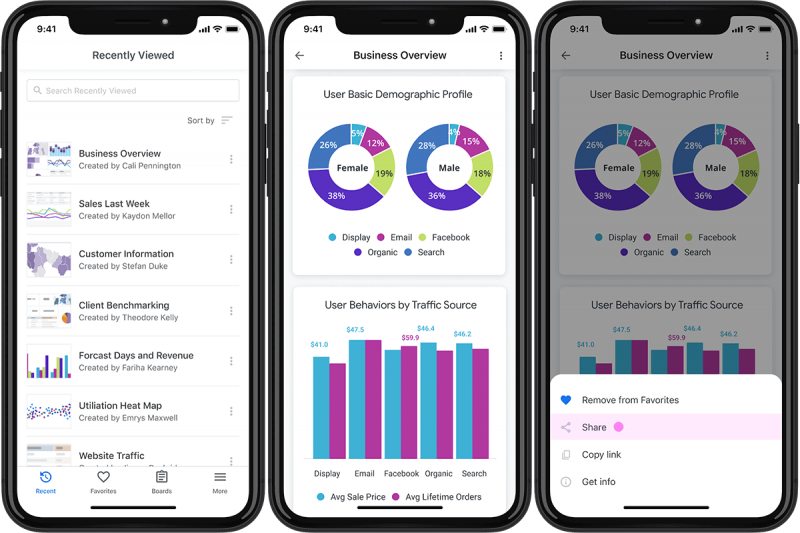 By Pedro Arellano
Director of Looker Product Marketing, Google Cloud
October 13, 2020 — Santa Cruz, CA
Top updates include: Looker Goes Mobile, Alerts to Slack, Easier customization with new UI components, Looker Marketplace updates, Explore in Looker with Greater Ease
Each year, we look forward to bringing together and connecting with the data-driven community during our annual data conference, JOIN — and this year is no exception. To make JOIN 2020 safe for everyone to attend, we've made this year's event completely digital and created JOIN@Home.
Although we'll miss getting to see our Looker community members and data enthusiasts in person, we've packed JOIN@Home with the exciting and informative content you've come to expect from our yearly conference. From breakout sessions to customer presentations, interactive labs and workshops, and our annual Hackathon event, there are many opportunities to connect virtually with your fellow data community members and learn new ways to solve problems with data during JOIN@Home.
Looker goes mobile
During the JOIN keynote with our Looker product leaders, you can learn more about the latest advancements to the Looker platform, including our new native mobile app. Looker's mobile app gives business users fast and easy access to data from anywhere, at any time. With the power of Looker on your mobile device, you can track and monitor KPIs, even if you're not sitting at your desk. Equipped with easily accessible dashboards, looks, and boards, you can filter the data that matters most to you and effortlessly share insights with your colleagues to keep everyone on the same page.
Alert to Slack
Much of the work we do at Looker is a direct result of customer feedback. We heard from customers that you love our alerting feature, but need more dynamic ways to notify teams of important data changes, especially while on the go. With Looker's new alert to Slack feature, you can receive conditional alert notifications in a Slack message or channel. This helps you and your teams stay more closely connected to your data, regardless of whether or not you're inside the Looker platform. And the best part is that we've seamlessly integrated Slack as part of our alerting capability, so no additional setup or maintenance is required to get started with this feature.
Easier customization with new UI components
We are excited to launch the public library of UI components, now in beta. This library will help accelerate the development of custom data applications, with components from Looker's internal design system that are now available in Figma and in React. As a developer, you'll be able to use this library to create tailored experiences for administration pages, navigation forms, and more. If you're an app designer, you'll find it easier to design intuitive user experiences that have a more consistent look and feel for your data apps. And when combined with Looker's extension framework, teams can design and hand off beautiful and powerful data apps in minutes, rather than hours or days.
Continue reading here: https://looker.com/blog/top-looker-features-at-join2020
###
Tagged Looker