Companies
Ten Hot Companies to Watch in the Monterey Bay Region's Growing Ag Tech Hub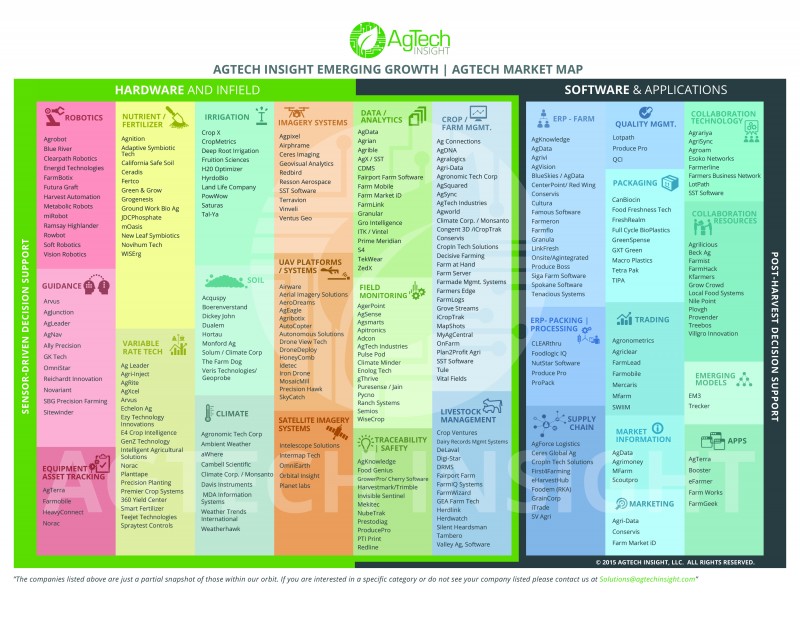 By Kara Guzman
Special to Santa Cruz Tech Beat
(Image above: The Emerging Growth Ag Tech Market Map is an insightful snapshot of market categories and companies in the Ag Tech industry. Courtesy of AgTech Insight)
October 1, 2015 —  Santa Cruz, CA
What's sprouting up in Santa Cruz and Monterey counties?
For years, the ag tech revolution has been largely contained over the hill, with Silicon Valley's hundreds of tech startups focused on farming innovation.
Until now.
Ag tech startups are popping up throughout our region, which is quickly becoming a hub.
Who are these local ag tech companies with unique ideas?
AgTech Insight
Soliculture
Sustainable Productivity Solutions
Agron Bioenergy
HeavyConnect
NubeTrak
AgRite
Hullux
Food Origins
CityBlooms
1. AgTech Insight
AgTech Insight, a Salinas-based agricultural consulting firm, links investors with vetted ag tech startups. The company has mapped the ag tech market, with around 800 companies looking for funding.
CEO Aaron Magenheim, on the challenge of bridging the gap between Silicon Valley and agriculture in Salinas Valley: "It's a fragmented industry. You have the tech side and you have the grower side, and they have no idea what the other wants."
AgTech Insight also hosts an ag tech investment summit, guides emerging startups on establishing the business and links growers with new technology.
The company was founded in 2013 and has five employees.
2. Soliculture
Soliculture, based in Scotts Valley, uses technology born in UC Santa Cruz Professor Sue Carter's physics research lab to create semi-transparent power-generating greenhouse windows. The panels absorb green wavelengths of light that plants don't use efficiently, then emits red light that boosts power production and benefits plants.
The company was founded in 2012 and has five employees.
"(The key is) electricity as a second harvest," said Glenn Alers, president. "so farms can grow a plant and harvest electricity at the same time."
3. Sustainable Productivity Solutions
Based in Scotts Valley, Sustainable Productivity Solutions, uses computer modeling to help farmers streamline harvesting and transportation. The data helps farmers identify bottlenecks and tweak equipment and staffing.
Founded in 2012 by Khaled Mabrouk, the company is on track to make $1 million in sales in 2016. Customers include Driscoll's Berries and Duncan Family Farms.
Mabrouk, on how his technology helps farmers:
"Most farmers do a great job of improving operations at the micro level. Farmers are very innovative in coming up with new implements and harvesting equipment.  We help them improve at the macro level, by figuring out how to allocate and manage all their resources in a more productive and cost effective manner."
The company currently has two employees and is hiring four more engineers.
4. Agron Bioenergy
Agron Bioenergy, a Watsonville biodiesel company, uses animal tallow as a primary fuel source.
These animal waste products are typically shipped overseas," said Will Selden, vice president of sales. "We are using a product and elevating its value and using it as a sustainable source to fuel our engine and transport our goods."
Unlike other biodiesel manufacturers, Agron Bioenergy uses a low-emission vacuum distillation instead of water, said Selden. The result is a diesel fuel that's specialized for off-road agricultural use, such as in tractors or conveyer belts.
The company was founded in 2012 and has 35 employees.
5. HeavyConnect
Salinas-based startup HeavyConnect creates cloud-based software for farming management. The software allows field workers to use mobile devices to clock in and out. With automated payrolls, managers no longer need to input data and interpret multiple pay scales.
The software also allows equipment management, remote scheduling and tracking and production planning.
"A lot of tech companies don't really understand is they (farmers) don't really have the time necessary to utilize the data that's becoming available. Drones and moisture sensors are great, but if you don't have time to review and take action on the data, it doesn't do much," says founder Patrick Zelaya. "So what is normally seen as ag tech or farming management, in reality is data aggregation, and it's monitoring and tracking. What we understand is that time is the real commodity. It's the real currency. So that's what we go after – to save them time."
HeavyConnect partners with Salinas's Hartnell College engineering program, and employs its students. All 14 employees are Latino and around 75 percent are women.
The company was born in 2014, out of the Steinbeck Innovation Cluster, a Salinas ag tech incubator. HeavyConnect is both hiring and seeking funding.
6. NubeTrak
NubeTrak, a Watsonville software company, develops a traceability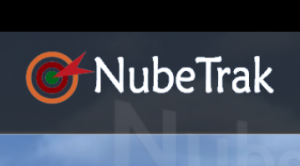 system that allows consumers to trace a clamshell of strawberries, via a QR code, back to the field. The software also collects data for payroll management and Affordable Care Act compliance.
A federal law, effective this year, will require food companies to use traceability software to understand its supply chain and prevent foodborne illnesses.
Don Sieling, sales and marketing director, said early adopters have already started using traceability systems. He said he sees a great need for systems like NubeTrak's.
"It's all internet based so anyone with a smartphone that's granted permission can access the data. Basically one of the big goals is to become totally paperless until you need a report which can be easily produced. So in a nutshell, we're an insurance policy so to speak, to cut their losses should a recall happen. And we drive down a lot of costs when it comes to payroll processing and things like that because it's all done paperlessly," says Sieling.
The company, founded in 2013, has 18 employees. NubeTrak's IT engineers are based in the Philippines.
7. AgRite
Watsonville-based startup AgRite creates automatic irrigation and fertilizer injection systems. Using a smart device, farmers can control their systems, monitor data such as soil moisture and receive email notifications for system leaks.
Russel Maridon founded the company in 2008 and runs it with business partner Shawn Sherwood. Maridon said his automated systems can cut water use by 30 percent and fertilizer use by around 20 percent, as well as increase crop yield and quality.
But farmers have been slow to adopt his systems, which cost around $25,000. A lack of trust in the sensors and a cultural aversion to computers create an obstacle, said Maridon. The traditional short-term sharecropping business model of the region's largest berry growers also makes some farmers less willing to invest, he said.
Initially, the team created advanced systems with a wide array of controls, but now is developing a more basic system.
"There's more than the growers are ready for yet. Right now they're just trying to grasp the simple stuff. Basically that's what we found when we interviewed farmers and worked with them. All the sensor stuff is great, but they still have a hard time trusting it," says Maridon.
8. Hullux
Hullux, a Watsonville engineering firm founded in 2011, specializes in underwater robotic arms

for deep sea exploration and oil wells. Its focus now includes farming, and the team has begun its first few agricultural projects this year.
Damian Matthews, CEO, said robotics will be tied to farming's future: "Pick and place – literally to pick something up and place it somewhere else – that happens over and over again. You can't imagine how many processes in any industry where something is getting picked up and placed somewhere else, repetitively. We are a design engineering firm. We're project based. We go to a customer and say, 'Where are you looking to go to save labor or increase your productivity or quality, and how can we do that with a robot or an automated processes?"
The company is hiring full-time software engineers with controls experience.
9. Food Origins
Food Origins, a traceability software startup headed by Nathan Dorn, launches Friday. Dorn, the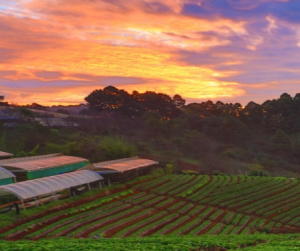 knowledge and innovation director at Reiter Affiliated Companies (Driscoll's Berries's largest grower), is running the company out of a Carmel garage, but will move its headquarters to Salinas.
Dorn, on the impact of his company's software: "We're using devices to register the food that we eat, that's picked by hand, in the exact place and time that people are harvesting it. We're taking that data and we're using it in many ways, not just traceability but also for payroll, production mapping of the fields, for logistic management of the field and yield prediction. We're giving transparency to the consumer."
The company currently has two employees.
10. CityBlooms
CityBlooms, based on River Street in Santa Cruz, builds modular hydroponic microfarms, for urban or rooftop automated gardens. The company was established in 2011 and has seven employees.
Customers include Plantronics in Santa Cruz and Bon Appetit Management Company in Palo Alto. [Editor's note: Santa Cruz Tech Beat published Plantronics and Cityblooms collaborate on sustainable agriculture project, September 25, 2014. CityBlooms' collaboration with Soliculture was featured in New Breed of Solar Panels Fine-Tunes Light for Crops, March 19, 2015.]
"Plantronics' decision to install a Cityblooms' ultra-efficient hydroponic micro-farm, powered by their existing solar energy system, in a true farm-to-fork configuration creates a model for future projects. One would be hard-pressed to find an example of urban agriculture with a higher sustainability score." — Nick Halmos, CityBlooms Founder, CEO, & Farmer-in-Chief
For more information, attend the Ag Tech Meetup
Digital Nest in Watsonville hosts an Ag Tech meetup on the fourth Wednesday of each month. Registration is free on the meetup page, and the event fills quickly.
###
Kara Guzman is a Santa Cruz freelance science journalist. She can be reached at kguzman@gmail.com.
###
If you wish to republish this article, please follow our Terms of Use.
###
Tagged Ag Tech