Companies
Game Design Innovator Jane McGonigal to Visit Bookshop Santa Cruz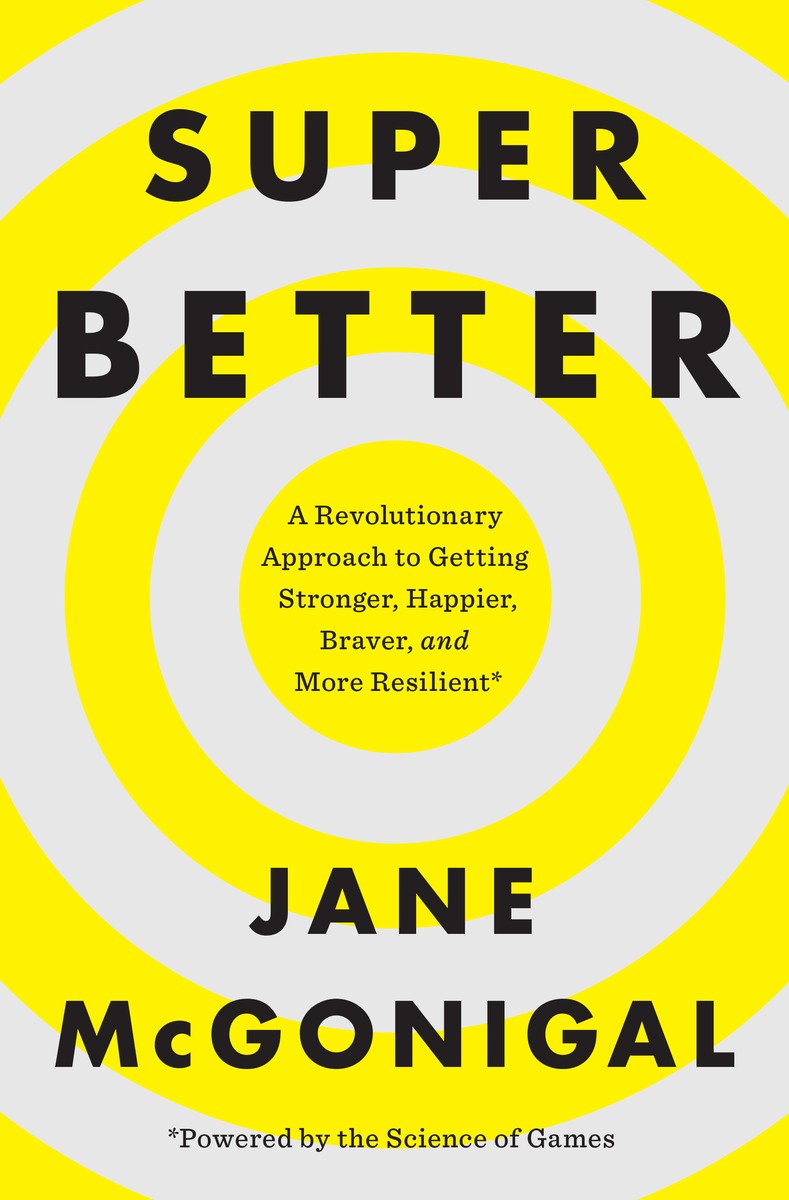 By Julia Sinn
Bookshop Santa Cruz
Special to Santa Cruz Tech Beat
September 9, 2015 — Santa Cruz, CA
Can gaming make a better world?
What if we could harness the best qualities and strategies we use when we play games—like creativity, courage, and collaboration—in our everyday, lives to promote our real-world resilience and health?
Jane McGonigal wondered this as she struggled to recover from a severe concussion that left her bedridden, with crippling depression and suicidal thoughts. Already a renowned game designer, she decided to turn her recovery process into a game, seeking out allies, power-ups, and challenges to make herself stronger and more motivated. She didn't just want to get better form her concussion—she wanted to get super better. Her method of healing became SuperBetter: a game that saved her life. Now it's a scientifically-backed web game that has helped over half a million people recover and thrive after setbacks like emotional trauma, physical injury, chronic pain and illness, anxiety, and depression. What started as McGonigal's own simple, motivational exercises quickly grew into an online gaming sensation and attracted a major research study with the National Institutes of Health. SuperBetter has opened a unique gateway into the exciting new science of post-traumatic growth.
McGonigal's new book, SuperBetter (coming September 15 from Penguin Press), recounts her journey toward developing the game, including the decade's worth of scientific research about the way games change how we respond to stress, challenge, and pain. This hopeful, research-packed book traces the surprising science behind how games can help improve memory, mood, resilience, and compassion—even minimize physical pain.
Jane McGonigal, who lives in San Francisco, will appear at Bookshop Santa Cruz on September 28 at 7 p.m. to talk about her new book and her game design work. This free event will also include an audience Q&A, followed by a book signing.
In SuperBetter, McGonigal explains how we can cultivate new powers of recovery and resilience in everyday life simply by bringing psychological strengths such as optimism, creativity, and determination to day-to-day situations. Alongside case studies and scientific research, McGonigal includes over 100 challenges and quests for readers to start getting "super better" while reading. The book is already being praised by the likes of Charles Duhigg, Gretchen Rubin, and Daniel J. Siegel.
Jane McGonigal has been called one of the "Top 10 Innovators to Watch" (Business Week), and her work has been featured in The Economist, Wired, The New York Times, and on MTV, CNN, and NPR. Her 2012 TED Global talk about how games boost resilience and spark post-traumatic growth has been viewed over 5.1 million times. With her innovative approach to "living gamfeully," McGonigal has worked on projects for companies including Intel, Nike, Disney, Microsoft, Nintendo, the American Heart Association, the Oprah Winfrey Network, the New York Public Library, and Nike. And as the founder of Gameful (gameful.org), which she describes as "a secret headquarters for world-changing game developers," she blazes the way for a new wave of game design. As Director of Game Research and Development at the Institute for the Future, McGonigal's vision is to see a game designer nominated for a Nobel Peace Prize by the year 2023.
This book talk and signing event (free and open to the public) is September 28, 2015, at Bookshop Santa Cruz, 1520 Pacific Avenue, Santa Cruz at 7:00 p.m. Visit http://www.bookshopsantacruz.com/event or call 831-423-0900 for information.
###
If you wish to republish this article, please follow these guidelines:
Add "The following article by <name of author> was originally published in Santa Cruz Tech Beat" at the top of your copy of SCTB's article and link that text to the original article in SCTB.
If you follow the above guideline (#1), you are welcome to publish a couple paragraphs of teaser text and then "Continue reading in Santa Cruz Tech Beat." and link that text to the original article in SCTB.
Learn more about our guidelines here.
###
Tagged Bookshop Santa Cruz, game design, gaming, Jane McGonigal