Santa Cruz Tech Ecosystem
UC Santa Cruz ranked among top schools for game design
UC Santa Cruz ranked 7th on the Princeton Review's list of the "Top 25 Graduate Schools to Study Game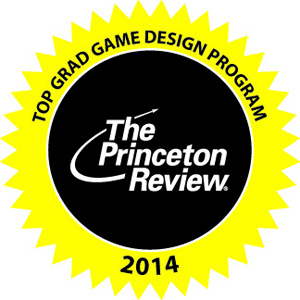 Design for 2014″ and 21st on the list of the top 25 undergraduate schools.
UC Santa Cruz is the only UC campus on either list and one of only three west coast schools on the graduate schools list. Pretty damn cool.
Brenda Romero, program director for the professional masters in games and playable media, attributed the strength of UCSC's graduate programs to
"a combination of our focus on independent game development, the influence of our world-class advisory board, and the collective experience of our faculty in both industry and academia."
Read the complete story here.
Tagged game design, UC Santa Cruz