Companies
Looking Up: 5X Jump in Revenue and New CMO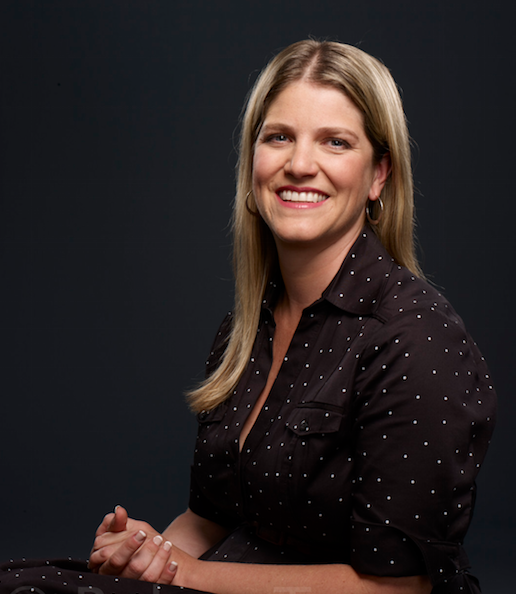 By Sara Isenberg
Founder, Publisher, Editor-in-Chief, Santa Cruz Tech Beat
(Looker has hired industry veteran Jen Grant, above, as its marketing chief. Jen is the former SVP of marketing at Box and CMO of Elasticsearch. Contributed.)
July 2, 2015 — Santa Cruz, CA
Looker appoints new CMO, reveals amazing growth, and adds  customers to an already impressive client list
What new at Looker, our local rock star startup?
•    5x increase in revenue over the last year
•    Usage doubling every three months
•    100 new enterprise customers over the past quarter, including Autodesk, Birchbox, Harvard Business Review, Relay Networks and more
In addition to news of growth, Looker revealed the appointment of Jen Grant to Chief Marketing Officer. Grant was previously CMO at the big data search company, Elasticsearch, and Senior Vice President of Marketing at Box where she spent five years building the content-sharing powerhouse. As CMO of Looker, she will be responsible for overseeing Looker's marketing and brand strategy.
Looker has seen explosive growth over the last year with a 5X jump in revenue and usage doubling every three months. The company now has over 140 employees and is actively hiring around the world. Over the last quarter, Looker welcomed 100 new enterprise customers, including Autodesk, Birchbox, Harvard Business Review and Relay Networks and more, to join its already impressive list of customers which includes Yahoo!, Warby Parker, Gilt and Sony.
"From early on at Box to nearly the company's exit, Jen led one of the most effective and successful marketing programs for one of the fastest-growing enterprise tech companies," said Frank Bien, CEO of Looker. "There are obvious parallels between Box and Looker, including wildly enthusiastic customers, disruptive technology that's changing the way companies share information and a rapidly growing company. We couldn't be more thrilled that Jen has joined the team and look forward to her leadership and marketing expertise as Looker continues to take off."
Grant was the first executive marketing hire at Box, overseeing its growth from a small start-up to an IPO-ready and industry-leading enterprise content collaboration company used by the majority of Fortune 500 companies. After Box, she spent a few years advising Homebrew's portfolio, sitting on the board of directors of nonprofit K-12 Team, and leading the rebranding of Elastic as CMO. Prior to Box, Grant spent four years at Google leading the Google Apps EDU, Gmail and Book Search marketing teams. She holds an MBA from Wharton and a Bachelor's from Princeton University.
"Happy customers are synonymous with great companies, and I've never seen customers as enthusiastic as Looker's. Combine that with Looker's solid executive team, technology, rapid growth and company culture, there was no question – I was all in," said Grant. "Looker is fundamentally changing the way work is being done by bringing insights and data-driven decision-making to businesses of all sizes. This is the next big enterprise technology company."
###
[Editor's note: Looker is hiring. Check Santa Cruz Tech Beat's jobs page.]
Tagged Looker