Companies
Deliveroo Selects Looker to Drive Deeper Business Insights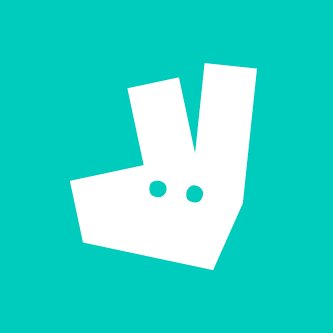 (Contributed)
January 9, 2018 — Santa Cruz, CA
Looker helps leading restaurant delivery company scale data use to help accelerate growth
Looker, the leading data platform company, today announced that Deliveroo – one of the top meal delivery companies in the world – has selected Looker to operationalize its data and manage its massive international network to better serve its partners and customers. Deliveroo will now have a complete view of all the marketing, sales, logistics, delivery and online data from its regional and international operations.
Deliveroo has a distributed network of partners and customers with over 30,000 restaurants and 30,000 riders across 200 cities and towns in 12 countries. Timeliness of meal delivery and quality of the customer experience is of utmost importance. Deliveroo needed to simplify the complexity of not only managing all the inbound data, but also understanding it to empower them to make faster, more accurate decisions.
"Our mission is to create the best food delivery service," said Mike Hudack, CTO at Deliveroo. "Looker allows us to scale access to information easily and efficiently in a way that helps us bring data to every conversation we have internally and with our partners. It's an invaluable tool."
Until Looker, the data teams were inundated with requests for data that created a bottleneck and slowed the time-to-decision. Looker changed all that by allowing Deliveroo to effectively leverage real-time insights with self-service tools that free the data teams to work on more valuable projects. Deliveroo can now automatically deliver data-rich reports to its partners and managers in multiple regions and time zones.
"Deliveroo is a massive, multi-country operation that requires modern technology to help manage its complexities," said Frank Bien, CEO of Looker. "They're a fast-growing, forward-thinking company that knows the value of understanding key business data to better serve their customers and partners while effectively managing their growth. We are excited to work closely with them and deliver a modern data platform that can grow with them."
Find out more about about Deliveroo's implementation of Looker.
About Deliveroo

Deliveroo is an award-winning delivery service founded in 2013 by William Shu and Greg Orlowski. Deliveroo works with over 30,000 best-loved restaurants, as well as over 30,000 riders to provide the best food delivery experience in the world. Deliveroo is headquartered in London, with more than 800 employees in offices around the globe. Deliveroo operates in over 200 cities across 12 countries, including Australia, Belgium, France, Germany, Hong Kong, Italy, Ireland, Netherlands, Singapore, Spain, United Arab Emirates and the United Kingdom.
About Looker
Looker is a complete data platform that offers data analytics and business insights to every department, and easily integrates into applications to deliver data directly into the decision-making process. The company is powering data-driven cultures at more than 1200 industry-leading and innovative companies such as Sony, Amazon, The Economist, Spotify, Etsy, Lyft and Kickstarter. The company is headquartered in Santa Cruz, California, with offices in San Francisco, New York, London and Dublin, Ireland. Investors include CapitalG, Kleiner Perkins Caufield & Byers, Meritech Capital Partners, Redpoint Ventures, First Round Capital, Sapphire Ventures and Goldman Sachs. For more information, connect with us on LinkedIn, Twitter, Facebook and YouTube or visit looker.com.
###
Tagged Looker