Companies
Unveiling Civinomics 2.0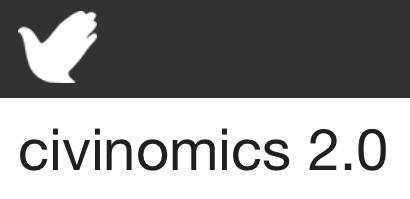 By Manu Koenig
Civinomics, CEO & Founder
May 15, 2015 — Santa Cruz, CA
We're very excited to unveil an entirely redesigned civinomics.
We first launched civinomics.com (also civ.io) on April 14th, 2013 and spent the next year and a half building out: more features for more users. Along the way, something incredible happened, a community formed. Like the radioactive tracer compounds in a PET scan, the community also revealed what functionality was essential, allowing us to build a radically simpler app that loads faster.
Here are the 3 new things you should check out on the redesigned civinomics.com:
1. Stats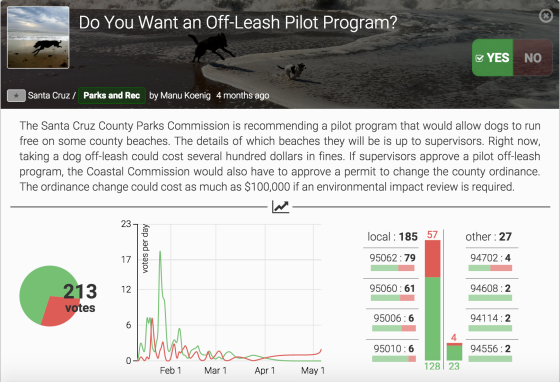 Every initiative now has stats, including a visualization of votes over time, and "local" vs. "other" votes that compare how the votes of people from within a region (those who would be eligible to vote in an election) compare to those from outside of the region.
For example, on the hotly debated Do you want an off-leash pilot program? we see that the current approval rating is 71% across all votes collected (mouse over the pie-chart to see the percentages). This result was only slightly impacted by outside votes (27 of 213 total votes are "other") and when outside votes are discounted the approval rating is still 69%.
Note that you can only see stats once you've voted on something. Otherwise, you wouldn't have the chance to decide how you feel about it.
2. My Votes


Now it's easy to keep track of everything you've voted on by selecting "My Votes" in the right hand column.
You can also access "My Votes" from your profile.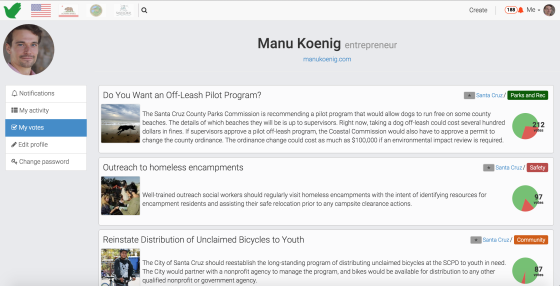 3. Regions and Leaderboards
You can select any one of your regions by clicking on its flag from the topbar next to the civinomics logo. The left hand panel shows the proposals that are trending for the region both this week, and all time.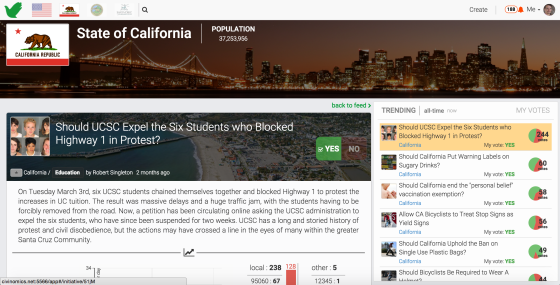 These are just 3 of the updates we hope you'll enjoy on civinomics.com. We also understand that this is a generational shift and we want to know if something you loved has changed or how it can still be improved. You can give us feedback by clicking on "Welcome to Civ 2.0" in the topbar or by sending us an email: info@civinomics.com
###
Tagged Civinomics