Companies
Civinomics Survey Finds Santa Cruz Exporting Local Tech Talent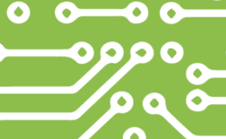 by Robert Singleton
Civinomics, Founder and CMO

March 31, 2014 update: View infographic of survey results.
Santa Cruz tech commuters would be willing to forgo an average of 9 percent of their existing salary to work locally
Santa Cruz residents who work in the technology industry and commute to Silicon Valley would rather work locally, and in most cases for less money, according to a recent survey conducted by Civinomics, in partnership with South Swell Ventures.
The survey was conducted between February 21st and March 14th, 2014. Of those interviewed, the average compensation interviewees would accept in order to work locally was ninety one percent of what they are currently making. Eighty eight percent of those surveyed spend at least an hour and a half total travel time to get to their jobs over the hill. When asked why they choose to continue living in Santa Cruz, sixty seven percent answered that lifestyle was the most important reason.
Why do you choose to work over the hill?
When asked specifically "Why do you choose to work over the hill", the most common responses were "salary and stock compensation" (32%) and "specific job availability" (32%). The average salary of the respondents was $153,000, and sixty one percent of those interviewed stated that they worked in a technical position, with 38 percent identifying themselves as software engineers.
The survey was conducted in two parts, with half of respondents being randomly selected while boarding company buses at multiple stops, and the other half being referred through a verified link via email. The latter group of respondents are primarily single car commuters who had heard about the survey through local events and co- workers.
Complete Survey Results
The complete survey results can be viewed online at the following address: https://civinomics.com/corp/caseStudies/techCommuter
March 31, 2014 update: View infographic of survey results.
Of those interviewed at company bus stops, only 46 percent answered that they would be willing to work for less at a Santa Cruz company, compared to 78 percent of those commuting by car. Bus commuters skewed younger than car commuters, with the average age of bus commuters being 40 and the average age of car commuters being 45. A majority of both groups said they have considered exploring job opportunities in Santa Cruz.
The survey found that tech commuters were primarily in age groups between 25 – 55 (80%), with sixty seven percent owning a home and forty six percent with children age 17 or younger at home.
"The results are pretty clear–Santa Cruz has a lot of talented people who would rather be working here," says Robert Singleton, co-founder of Civinomics and survey collector. "Access to talent is a major incentive for tech companies to start in and relocate to Santa Cruz. The opportunity for tech growth is ripe."
###
Sara Isenberg publishes Santa Cruz Tech Beat for the benefit of the extended business and technology community. When she is not volunteering her time for the tech scene, Sara makes her living by managing software projects, web strategy planning, and providing development team services (including account management, vendor management, strategic partner management, beta project management, referrals to qualified technical team members, and more). Please visit her website: Sara Isenberg Web Consulting & Project Management, or contact Sara by email if you have any project management, account management, or Development Team leadership or service needs.
Tagged Civinomics