Events
May New Tech Meetup: MonstRpreneur, uSPORT, Nanigans, AppSpace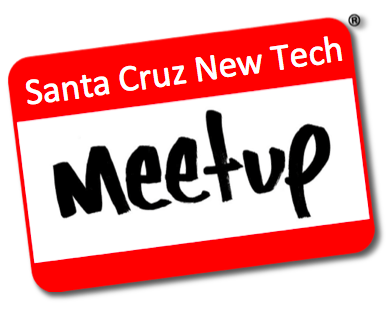 (contributed)
April 30, 2015 — Santa Cruz, CA
The Santa Cruz New Tech Meetup has just announced the lineup of companies presenting on Wednesday, May 6, 2015.
All the usual: Doors open at 6pm. Admission is $10, and includes food, beverage, and live music. Attendance limited to 250 so RSVP now.
Santa Cruz New Tech Meetup
Wednesday, May 6 , 2015
Doors open at 6pm
Cruzio building, 877 Cedar St., Santa Cruz, CA
Price: $10. Food & Beverage included
RSVP here
For the May 6, 2015 Santa Cruz New Tech MeetUp, these companies will present:
MonstRpreneur – a game for entrepreneurs who want to practice before they play.
uSPORT – what do you get when you combine ESPN with LinkedIn? A perfect solution for amateur athletes.
Nanigans – the #1 solution for in-house marketing teams to take control of their digital marketing: cross-channel and cross-device advertising automation with meaningful analytics.
AppSpace – an integrated toolset for all phases of an app's lifecycle.
Zohar Wouk +1-2 winners of Monterey Bay Startup Challenge.
Learn about hot new technologies and mingle with 200+ fellow entrepreneurs, investors, bloggers, and tech enthusiasts. See you there!
Details: http://www.meetup.com/santacruznewtech/events/221830605/
###
Tagged Santa Cruz New Tech Meetup