Companies
Philippe Kahn Navigates The Watch's Past, Present And Future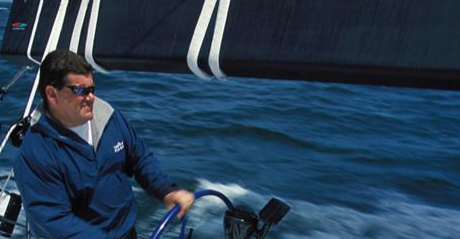 By Michael Singer
ReadWrite
(Photo above, Phillippe Kahn. Kahn will speak at Wearable World Congress 2015 in San Francisco. Photo source: Philippe Kahn/Fullpower)
Philippe Kahn and other innovators and experts will speak at Wearable World Congress 2015, May 19-20 in San Francisco.
Wearable World Congress, ReadWrite's signature annual conference in San Francisco on May 19-20, will feature the key players who are shaping wearable technology and the Internet of Things.

Swiss watchmakers, legendary for creating precise, stylish timepieces, have faced their fair share of challenges. Their analog timepieces have withstood the advent of quartz watches and novelty devices foisting calculators, garish video games and more. Now smartwatches join the ranks as the latest rivals.
Re-enter Philippe Kahn, CEO of Fullpower, the company behind the MotionX software that powered many of the original activity- and sleep-tracking bands. Recently he's been working with well-known Swiss watchmakers to create a new line of horological smartwatches.
Fullpower's technology now aims to blend the digital and analog worlds by combining activity tracking, sleep monitoring and cloud services, with always-on time and date, as well as battery life that's measured in years, not hours or days.
I caught up with Kahn, who will be speaking at Wearable World Congress next month, to talk with him about innovation and what got him interested in wearables in the first place.
As a consumer, what excites you about wearables? What irritates you?
PK: I hate charging devices. I already have my laptop and my smartphone. I don't want to worry about a third device. That's the biggest irritation. I do love beautiful objects and iconic design, even though I am a geek. I just love beautiful objects, and I like wearing beautiful objects. I love them when they are like an Alpina watch. As the great Miles Davis used to say: "If you want to play good, you have to look good!"
Continue reading interview/article here: http://ht.ly/LZ7Ho
###
Tagged Fullpower, MotionX, Philippe Kahn