Companies
Q&A: Philippe Kahn's interview with IoT Perspectives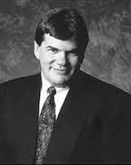 By Maxine Bingham, editor-in-chief
IoT perspectives
Special to Santa Cruz Tech Beat
July 24, 2015 — Santa Cruz, CA
[Editor's note: Santa Cruz Tech Beat has published a variety of articles about Fullpower.]
(Photo above: Philippe Kahn, Fullpower Founder and CEO)
We were delighted to hold an email Q&A with Fullpower Technologies (founded in 2003) founder and CEO, and serial entrepreneur, Philippe Kahn. Kahn has run a number of successful ventures based here in Santa Cruz, including Borland, Starfish Software and Lightsurf Technologies.
Philippe is credited with creating the first complete camera phone solution, sharing pictures instantly on public networks. Philippe's photo from the birth of his daughter, taken and instantly shared on June 11, 1997, is the first known publicly transmitted and shared camera-phone picture. He is also the inventor of 100 technology patents covering wearable and IoT, eyewear, smartphone, mobile, imaging, wireless, synchronization and medical technologies.
Fullpower licenses technology and IP (Intellectual Property) for IoT manufacturers. It offers the patented MotionX ecosystem for wearable and IoT sensor-based solutions supporting state-of-the-art sensor arrays for advanced wearables, smart watches and the smart bed, including automatic activity and sleep monitoring.
His enthusiasm for his company comes through loud and clear, including an "ask" for more talent to join his venture.
IoTP: As concisely as possible, please describe Fullpower.
PK: Fullpower is the technology leader for wearable and IoT sensor-based solutions powered by data science.
IoTP: What problems specifically for the IoT is Fullpower addressing?
PK: Fullpower is focused on the smart bed and the smart bedroom, integrating with IoT open standards.
IoTP: Since customers license your IP, what is the price structure? Per device?
PK: Fullpower licenses technology and IP with business models that vary by market and by partner. These terms are generally confidential.
IoTP: Is the IP software, hardware, or both?
PK: Both.
IoTP: Is the IP portfolio home grown, acquired or both?
PK: It's 100 percent home grown, including over 100 patents.
IoTP: What sensors can developers use?
PK: Fullpower works confidentially with partners such as Nike and Simmons, for example. Some sensors are widely available, others are innovative next-generation sensors developed by Fullpower. This is, of course, proprietary and confidential IP and development.
IoTP: Does Fullpower assist with development? Is there a developer community?
PK: Fullpower assists its business partners as needed for the deployment of the Fullpower MotionX technology platform.
IoTP: What products have been developed to date based on Fullpower?
PK: Many successful global solutions are based on Fullpower's IP and technology. To name a few: Nike's diverse digital sports offerings, the Swiss Horological Smartwatch and MMT, the Simmons Smarted, Jawbone's UP and infrastructure, among many others.
IoTP: Are your customers global?
PK: Yes, Fullpower's customers are global and sell their offerings globally. Companies such as Nike, Simmons, Mondaine, MMT, Alpina and Jawbone.
IoTP: How do your MotionX and Sleeptracker platforms compare with other industry solutions?
PK: Here is what Nike and Simmons say about Fullpower's technology and IP.  From Simmons, the world leader in bedding — "To build the smart bed, we evaluated many potential technology partners and Fullpower's Sleeptracker technology platform stands out as the clear leader," said Executive VP, Michael Hofmann, Executive VP, Serta Simmons Bedding.
From Nike, the world digital sports leader about the MotionX activity-tracking platform –"We took great care in evaluating sensing technologies and found the MotionX technology platform to be superior," said Vice President of Digital Sport at Nike, Stefan Olander.
IoTP: How much has Fullpower raised and by whom?
PK: The company is profitable, growing and generating cash. No outside investors, no need for venture capital! That's the best situation that there can be for customers and team members and shareholders!
IoTP: How many employees do you have?
PK: 75+ team members all in Santa Cruz. We are looking for great talent for embedded, server, data science and iOS/Android application development. Come and join our rocket ship we are looking for the most talented in the industry to join the best team in the industry!
IoTP: What's it like running a tech company from Santa Cruz?
PK: This is the 4th consecutive successful company that I am building with a fantastic team in Santa Cruz. Remember, I built the most successful consumer electronics device of all times in Santa Cruz: the camera-phone! At Fullpower, we are technologists and inventors and as such, Santa Cruz is a fantastic environment.
IoTP: What is your vision for Fullpower?
PK: At Fullpower we build technology that helps improve Ms. and Mr. Everyone's Life. At Fullpower, we do this without compromises while we thrive as a high growth, cash generating, profitable success and continue building the most talented team in the industry!
###
If you wish to republish this article, please follow these guidelines:
Add "The following article by <name of author> was originally published in Santa Cruz Tech Beat" at the top of your copy of SCTB's article and link that text to the original article in SCTB.
If you follow the above guideline (#1), you are welcome to publish a couple paragraphs of teaser text and then "Continue reading in Santa Cruz Tech Beat." and link that text to the original article in SCTB.
Learn more about our guidelines here.