Companies
New platinum hotspot at the Tannery Arts Center by Cruzio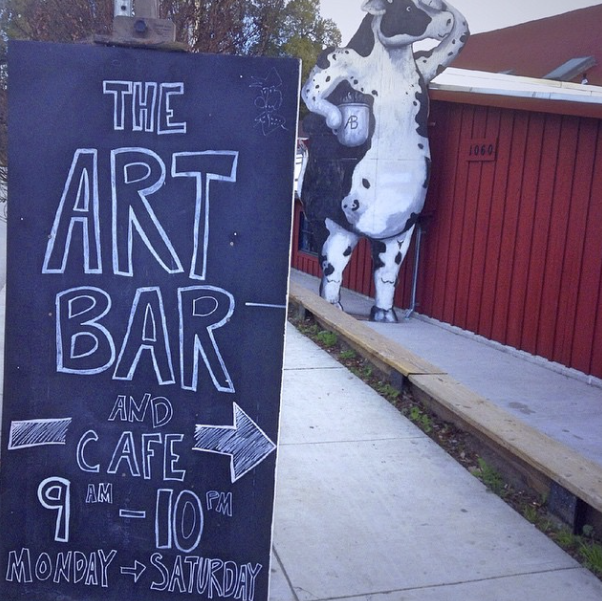 (contributed)
January 29, 2015 — Santa Cruz, CA
Cruzio Internet presents new 100 Mbps wifi hotspot to the Santa Cruz Art Bar at the Tannery Arts Center
To start off the new year with a bang, Cruzio Internet has established a new 100 Mbps Platinum Wifi Hotspot to the Santa Cruz Art Bar & Cafe. Powered by Cruzio's local, fiber-backed broadband network, this service is a part of Cruzio's Building Certification Program, designed to provide building owners and tenants access to the fastest broadband services available.
Located at the Tannery Arts Center on River Street, the Art Bar & Cafe Philanthropub is a cafe and performance space. Their mission is to empower and encourage sustainable arts communities in Santa Cruz and they donate a significant portion of their profits (currently 30%) to arts education in local public middle and high schools.
"I think it is important for artists to be able to share their ideas and now with Cruzio's 100 Mbps upload/download speeds, we can facilitate that kind of communication that is critical to the modern successful artist."  — Kevin Devaney, Partner at the Santa Cruz Art Bar
Cruzio Internet is constantly expanding its broadband network and this new addition is one of many to come. Hundreds of local businesses and residents are already taking advantage of Cruzio's fiber network infrastructure investment. Just recently, the company connected 1200 Pacific Avenue, the University Town Center, The Rittenhouse building and the 2030 N Pacific Avenue apartments to the network. The tenants at the new Cruzio-certified Platinum buildings get internet speeds of 100Mbps for $99/month.
###
Tagged Cruzio, Tannery Art Center