Companies
Congressman Panetta to speak at Santa Cruz Fiber launch event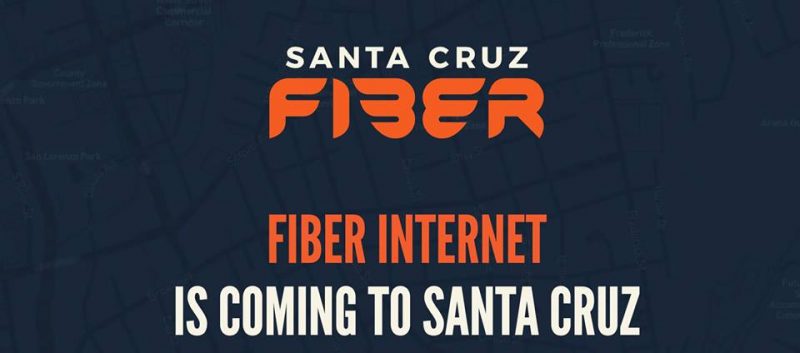 (Contributed)
July 18, 2017 — Santa Cruz, CA
Santa Cruz Fiber Launch party will celebrate the beginning of construction for the new fiber optic network in downtown Santa Cruz
Cruzio Internet will be hosting a launch party on August 16, 2017, 5:30 to 7:30 PM to celebrate the beginning of construction for its downtown fiber optic network, and the launch of the Santa Cruz Fiber brand and services. The event will be held at Cruzio's headquarters in Downtown Santa Cruz and is open to the public.
Guests are welcome to stop in to learn more about the project, how it will improve their lives, and find out how they can be some of the first people to get connected. Congressman Jimmy Panetta (D-Monterey) will give an address, along with Santa Cruz City Council member David Terrazas and Bud Colligan, Co-Chair of the Monterey Bay Economic Partnership. In addition to the guest speakers there will also be live musical and dance performances, multiple food trucks, and complimentary beer and wine.
The event also marks the beginning of a 2-month long sign-up-a-thon during which the first 300 Santa Cruz Fiber customers will be able to purchase 1 Gigabit per second (1000 Megabits) speeds for  $49.95/month. Existing Cruzio customers will automatically be upgraded to this new service.
The fiber optic infrastructure upgrade will also be available to both businesses and residents in the downtown neighborhood, and will allow for even faster speeds in the future. The company is also launching an upgraded suite of "fiber-backed" services throughout the County under the new Santa Cruz Fiber brand, and plans on building a city-wide fiber optic network neighborhood-by-neighborhood as more customers get connected to the service.
"In the near future the concept of internet speed will be foreign to most people" says James Hackett, Director of Business Development for Santa Cruz Fiber. "No one thinks of other utilities like power or water in terms of how many kilowatts or gallons they are getting, it's either just on or it's not—that is what fiber internet is in terms of how disruptive it will be."

"Cruzio has contributed a lot to our community's infrastructure by expanding broadband internet along the central coast of California," said Congressman Panetta. "While this infrastructure investment need may not be as obvious as roads and bridges, it is equally as important and supports our economy and creates jobs."
The Monterey Bay Economic Partnership is the lead sponsor for this event, and has been a key player in promoting the expansion of technology efforts throughout the Monterey Bay Region.
"We've partnered with Cruzio on its Santa Cruz Fiber launch because broadband coverage at a reasonable price is critical for providing state-of-the-art capabilities for business, healthcare, education and government," said Bud Colligan, Co-Chair of Monterey Bay Economic Partnership.
Multi-unit building owners in the downtown area are encouraged to contact Cruzio representatives if they are interested in getting fiber to their buildings, as Cruzio will be connecting large buildings free of charge during the initial buildout phase.
The event is being co-sponsored by the Monterey Bay Economic Partnership (MBEP), the Good Times, and Santa Cruz Works. More information about the initial build out, fiber optic technology, and the event can be found at santacruzfiber.com
###
Tagged Cruzio, Santa Cruz Fiber