Events
11 steps we've taken to promote diversity at Hack UCSC 2015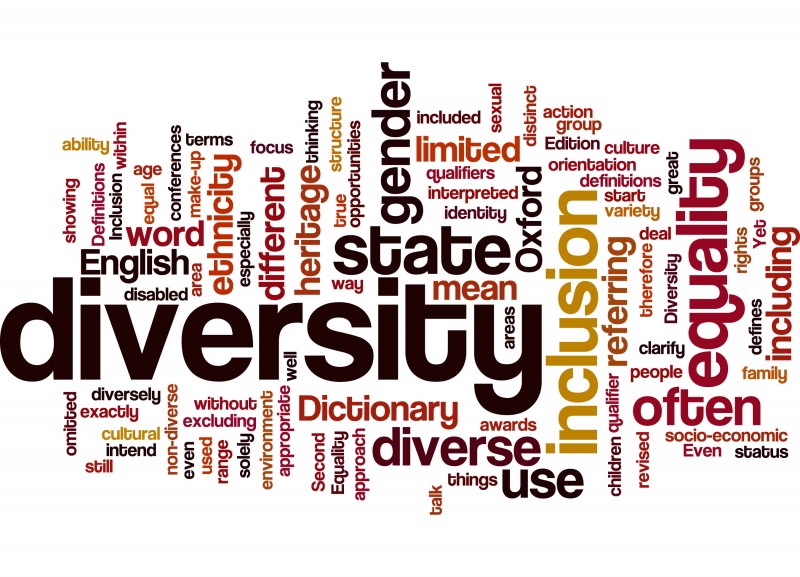 By Brent M. Haddad
Director, UCSC Center for Entrepreneurship & Hack UCSC 2015 Organizer
January 4, 2015 — Santa Cruz, CA
It was Saturday morning, April 5, and that wonderful, intense quiet was settling over the teams at HACK UCSC 2014 as they launched their 2-day project-building collaborations. Doug Erickson and I were seated near the back door of the main room. After months of planning for the first-ever UCSC hackathon, a whirlwind of last-minute activity, and an amazing kick-off speech by Lila Tretikov, we finally leaned back in our chairs, surveyed the room, and noticed the exact same thing.
Where was the diversity? We did not see the number of women or the people of color we expected as we looked around the room.
Even though we had not yet discussed there being a 2015 HACK UCSC, I turned to Doug and said, "Next year we are going to improve on diversity." He nodded and said "Absolutely."
Diversity is a "natural" in the world of entrepreneurship and high tech engineering. Greatness can be found in anyone regardless of age, gender, religion, race, or any other category of human beings. Hackathons distinguish the great from the good. That could be anyone. So we want everyone to know about and hopefully participate in the hackathon. More broadly, the individual, family, and community benefits that come from one person's expertise in entrepreneurship should be spread to all corners of our society. Building a diverse class of entrepreneurs helps spread the rewards of hard work and ingenuity far and wide, and binds our society more closely together.
Promoting diversity this year
Our overall vision is a society that promotes, enables, and rewards excellence wherever it can be found. Our tangible goal is a hackathon that from top to bottom is representative of the community in which it is being held. On the eve of HACK UCSC 2015, here is what we have done to promote diversity at this year's event.
A commitment to diversity starts at the top. We have made promotion of diversity a top priority of the UCSC Center for Entrepreneurship (C4E), an organizer of the hackathon. Our 2013-14 Annual Report includes the following 2014-15 goal: "Improving Entrepreneurship Diversity. We intend to reach out to underrepresented segments of society and make special efforts to include them in planning, leading, judging, mentoring, and participating in C4E events."
Outreach to the Baskin Alumni Association. The UCSC Baskin School of Engineering has its own alumni group and early on we discussed how the alumni leadership could help identify a diverse team of mentors and sponsors for C4E events, including the hackathon.
Expanding the hackathon leadership team. One of our principals is diversity from top to bottom, so we decided to expand our leadership team. Last year's leadership team included myself, Doug Erickson, and Mark Adams. The new members include Anjali Kanthilal, Janneke Lang, Zimraan Hamid, and Nachu Amah. All of the new members of the team have experience with entrepreneurship and hackathons, are incredibly industrious, and wanted to help organize the event. We make group decisions and divvy up the work load. We hope these new leaders will stay on and help us build more and better programs.
Requesting a Diversity Plan from every university sponsor. This year we attempted to build HACK UCSC into a regional event by reaching out to other campuses to be co-sponsors. Cabrillo College and Cal State Monterey Bay agreed. We requested a diversity plan from each campus co-sponsor.
Diversity in judges. After the immense effort of creating a new product over 48 hours, the teams present to teams of judges to select finalists and eventual winners. We had excellent judges last year, one and all, but the overall judging ranks lacked diversity. This year we developed a plan for several 3-judge teams, with at least two engineers on each team. We put out a general call for judges on our HACK UCSC web site, and then reached out to our friends and contacts in the tech community asking them to suggest and recruit a diverse pool of judges. All prospective judges needed to apply and state their qualifications. Our judging pool is now complete.
Outreach to the region. We have connected with Digital NEST in Watsonville and hope to attract participants from predominantly-Hispanic south Santa Cruz County.
Outreach to student groups on campus. We have directly contacted numerous student clubs connected to underrepresented groups in STEM (science, technology, engineering, and math) inviting them to participate in HACK UCSC 2015.
Diversity in our visual promotion. Our original Hack 2015 logo design had just one profile of a person's head bursting with digital ideas. We decided to add a second person and distinguish them along gender lines.
Make diversity a discussion point with sponsors. In our discussions with sponsors, we asked for suggestions on how they could help with diversity, including recommendations for speakers, judges, project ideas, and participants.
Speakers. In last year's HACK UCSC, Lila Tretikov, then-CTO of SugarCRM, the 2nd most successful open source company in the world, was the kickoff speaker. Now CEO of Wikipedia, the 2nd most visited website in the world, Lila returns this year as an Awards Dinner speaker. We also included last year as an Awards Dinner speaker Peggy Dolgenos, founder of Cruzio, one of the top ten most successful independent internet service providers in the US. Peggy is a UCSC alumna, and returns to Hack UCSC 2015 as a judge.
Awards Categories. Through a collaboration with the Community Foundation of Santa Cruz County, we have established a new award category called Tech Cares. Teams that generate winning projects in the area of social entrepreneurship will earn a double prize, both funds for the team itself and the ability to designate $1,000-$2,000 to one of nine non-profit groups active in our region. This creates a strong incentive to aim the products of the hackathon at a diverse audience of potential users and regional needs.
Following up in the future
We are proud of our commitment, effort, and process. The campus and community has been supportive. We are already looking at ways to improve our future events. For example, we know that having better connections to the other campuses will strengthen the execution of our diversity vision and goals. Once HACK UCSC 2015 is in the books, we will follow up and try to learn more about what we can do better next year to achieve our vision of a society that promotes, enables, and rewards excellence wherever it can be found.
[Editor's note: Here's what some other universities are doing to increase diversity in STEM:
1. TEDx (video): Women in Tech – the Missing Force: Karen Catlin at TEDxCollegeofWilliam&Mary
2. NPR (audio): How One College Is Closing The Computer Science Gender Gap
3. Huffington Post: Harvey Mudd College Makes School History Awarding Majority Of Engineering Degrees To Women]
###
Tagged Baskin School of Engineering, Hack UCSC, UC Santa Cruz