Companies
Mosh Pit Entrepreneur Invents Smartphone Device While Crowd-Surfing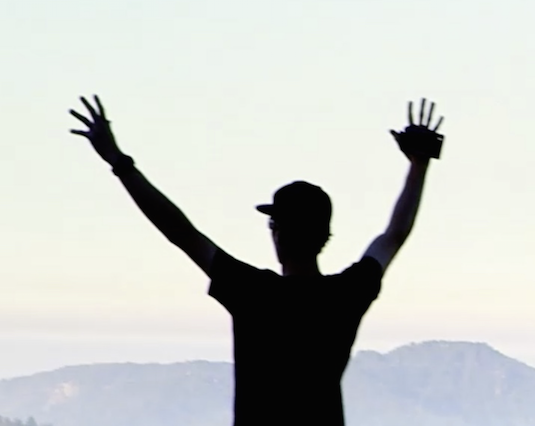 By Justis Earle
Hansnap Co-founder
"I didn't have a way to use my smartphone without the risk of dropping it."
As a lifelong heavy metal fan, I have always felt that my profession would somehow involve music, I just wasn't sure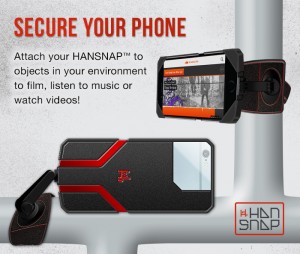 what that would look like practically. We've all heard the platitudes, "follow your passion, bliss, dreams, etc." and in Santa Cruz, we probably hear these things more often than the average American. There is something that resonates deep within us when we hear these messages, but it is quickly accompanied by a sense of practicality that wonders how following your passion can actually lead to living a sustainable adult life. It is in this tension of dreaming big and thinking practically that I have founded my new company HANSNAP, Inc. based in Santa Cruz, CA.
Attach your smartphone to your hand
HANSNAP is like a personal GoPro that attaches your smartphone to your hand. An adjustable strap grips onto your hand as the accompanying case secures your smartphone. The pivoting arm between the case and the hand strap enable various angles which stabilize the phone for photo or video capture similar to the same filming positions used with a traditional camcorder. The Velcro adjustments also allows the phone to be secured to the back of the users hand while not in camera use for quick accessibility to your phone's screen and voice control; in this way, HANSNAP doubles as a more versatile form of an off the shelf exercise smartphone armband (Please take a look at our live Kickstarter campaign!).
HANSNAP was born out of a desire to film myself crowd surfing at a heavy metal concert I was attending with my wife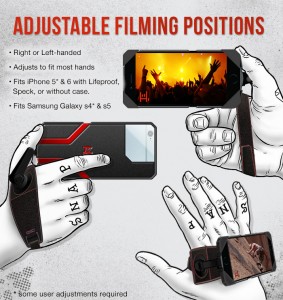 and co-founder this last Valentine's Day. While I heartily agree with famed photographer Chase Jarvis' sentiment when he said, "the best camera is the one that's with you" (Jarvis released a book of iPhone photography by the same title), I didn't have a way to use my smartphone without the risk of dropping it, and also quickly realized the footage I would have captured would likely be unwatchable. I began prototyping that following day.
Perfect first product to take through the budding Slingshot SV program
With a working prototype, I knew that I wanted to start making steps towards bringing HANSNAP to market, so I showed the prototype to my close friend, local entrepreneur Ian Utile. At this time, Ian was also in the beginning stages of a new marketing agency, Gorilla Branders, as well as helping found an incubator in Scotts Valley called Slingshot SV, along with local tech pioneer Andy Van Valer (Andy was instrumental in the early development of Borland, LightSurf, Netflix, and others). In a perfect storm of the three new companies, we all believed that HANSNAP — named by serial entrepreneur and Gorilla Brander co-founder Raymond St. Martin — would be a perfect first product to take through the budding Slingshot SV program. With the help of Slingshot SV and Gorilla Branders, HANSNAP has become an official corporation, received patent pending status on a few smartphone devices, raised over 40k, and landed a few very significant business advisors including Mark Lemma, former CFO of Speck Products.
Taking product to the next level
HANSNAP has hired local hardware engineering team IDE, along with Bay Area soft goods designer C. Davis Designs to take the HANSNAP product to the next level. We have several manufacturing and packaging sources and quotes, along with a reputable fulfillment center lined up. We believe that we have laid the right groundwork to launch this product and are currently asking for crowdfunding support via Kickstarter for the additional associated costs of tooling, manufacturing, packaging, and assembly.
We are only sourcing ethically managed production facilities, and would prefer to produce as much of the product in the U.S. as possible, but have also sourced manufacturing facilities overseas with high working environment standards as a backup.
Please support our campaign on Kickstarter, and be one of the first people to own a HANSNAP!
###
Tagged Hansnap