Featured
UC meets VC: UCSC aims for startup hub with funding, incubator, tech partners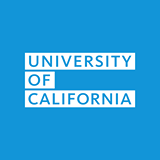 by Lauren Hepler
Silicon Valley Business Journal
[Editor's note: For more on this topic, see Santa Cruz Tech Beat's UC proposes $250M venture fund for faculty- and student-led startups on September 18, 2014. The Wall Street Journal published University of California Approves Venture-Capital Fund to Back Its Own Startups on the same date.]
Scott Brandt is used to Silicon Valley tech firms like Apple and Yahoo turning to him and his students for an infusion of low-cost tech innovation.
From batteries to genomics to data science, the public university's vice chancellor for research said there is no shortage of academic research at the University of California, Santa Cruz, with potential applications for area businesses.
"My personal experience is that companies are really hungry for good ideas," Brandt said of corporate efforts to hire students or work on partner projects "to get our technology without paying us anything, to be frank."
So he is spearheading the local portion of a new UC-wide initiative to more effectively commercialize academic breakthroughs with market value — a proposition that stands to boost the school's bottom line after years of public budget cuts. But that only works if the potential pitfalls of investing in risky startups can be mitigated.
"Obviously, we have an obligation to the people of the state to use their money effectively," Brandt said. "It's not always clear the degree to which making a profit, for instance, is consistent with our mission. There is a conundrum of sorts."
Continue reading full article here: http://www.bizjournals.com/sanjose/news/2014/09/24/uc-meets-vc-uc-santa-cruz-aims-for-startup-hub.html
Tagged UC Santa Cruz