Featured
UC proposes $250M venture fund for faculty- and student-led startups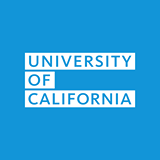 [Editor's note: Although UC Santa Cruz isn't able to discuss the specific impacts yet, it sounds like this is the first concrete step in Janet Napolitano's initiative on "commercial applications for UC research and innovations" that she announced in June. At that time, she announced two immediate actions: (1) formation of an advisory body, the UC Innovation Council, and (2) "rescinded the policy that prohibited the University from investing directly in companies commercializing technology based on UC research."]
"The announcement is too soon for UCSC to have specific plans but we will definitely be participating in this new investment fund. It will be great for UC Santa Cruz. It will help us fill gaps in moving intellectual property from on-campus to off-campus and it will help us be better partners for researchers who want to collaborate with UCSC. Santa Cruz is in an excellent position to make full use of this new fund." — Brent Hadded, Director, Center for Entrepreneurship, UC Santa Cruz
"In addition to any financial benefits, we see this fund as a potential vehicle for providing resources to support the basic research and talent — among both faculty and students — required to develop innovations that can benefit California and the world." — UC President Janet Napolitano.
by Heather Somerville
Silicon Beat
The University of California has announced plans for a venture-capital fund to finance startups created on campuses, offering financial resources to the university-housed enterprise projects that VC firms often steer clear of.
UC announced on Monday (September 15, 2014) plans for a $250 million venture-capital fund to support upstart companies by faculty and students. The fund, seeded with money from the university system's $9 billion endowment, would be one of the largest of its kind, targeting work done at the university's 10 campuses, five medical centers and three national laboratories, according to the Wall Street Journal.
The UC Board of Regents will vote on the proposal Sept. 18 during the board's regular bimonthly meeting at UC San Francisco's Mission Bay campus, according to a statement by UC President Janet Napolitano. If if approved, UC Ventures would launch in 2015.
The new fund signals the rise in campus-born startups, launched by students and often partnerships between students and faculty, not only at prestigious private institutions such as Stanford but at public universities. The UC system comprises 233,000 students and 190,000 faculty, and more than 20 incubators and accelerators already working on innovation in areas such as tech and health care. The Wall Street Journal reports that the number of university-launched startup companies topped 800 nationally in 2013, up from just under 600 in 2008, according to a survey by the Association of University Technology Managers, which tracks the licensing of research discoveries and innovations.
Continue reading full article here: http://www.siliconbeat.com/2014/09/16/uc-proposes-250-million-venture-fund-for-faculty-and-studet-led-startups/
###
Tagged UC Santa Cruz